Imagine if you could create your ideal soulmate with a few taps on your keyboard. From their physical appearance to their personality, everything you decided to write would come true. For one writer that very situation came true in the romantic comedy Ruby Sparks!
Calvin (Paul Dano) is a novelist who was struggling to write his next book when he began to create the character Ruby (Zoe Kazan), who magically appears in his house one morning, bringing quite a startle to Calvin. After coming to terms that his inspiration has actually come to life, Calvin decides to date Ruby, though she doesn't turn out to be as perfect as she seemed.
Now I don't want to spoil too much for you, but what I can tell you is this movie has a series of comedic twists to keep you on your romantic toes throughout. The characters ride quite a loopy roller coaster of emotions, but surely you will not stop laughing throughout!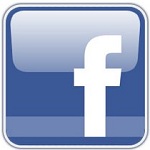 See more exclusive photos of the sneak preview on Facebook at SmartFem.AZ
The movie was directed by Jonathan Dayton and Valerie Faris, who also directed the award winning movie Little Miss Sunshine, and through their creative teamwork with the star and writer, Zoe Kazan, they truly present a must-see! The movie certainly has it's emotional ups and downs, but with the many turns it takes the quirky film will not disappoint with it's unpredictable ending.
Ruby Sparks is the perfect film for a night that you really need an easy laugh. I laughed during the entire film, and I loved every second of it. The main characters were placed perfectly into their roles and truly shined! Nearly every scene has quotable lines that you and your friends will be joking about for weeks. If you go make sure to take note of a special character, Calvin's dog. He is quite the charmer and was perhaps my favorite part of the film!
SmartFem was invited to an advanced screening of Ruby Sparks where we were also able to participate in a Q&A with the directors Jonathan Dayton and Valerie Faris along with writer Zoe Kazan! Lea Haben of SmartFem was invited to personally sit down with the directors for a one-on-one interview which you can read here on SmartFem.