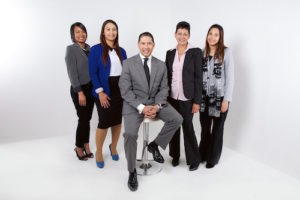 Dr. Marcia Reynolds' new book, "The Discomfort Zone: How Leaders Turn Difficult Conversations into Breakthroughs," is teaching its readers how to spark innovative thinking through conversation.
A speaker and coach, Reynolds discusses how those in positions of leadership or coaching can learn to truly listen to their team to increase effective productivity and growth.
"People need to be aroused by surprising statements about their behavior and by questions that make them stop and think about what they are saying," Reynolds writes in her book. "If you act on this moment by helping to solidify the new awareness, their minds will change."
Reynolds' book points out that when people are in what she calls The Discomfort Zone, that is when the brain is most open to learning.
We've all been in The Discomfort Zone. It's the point during a conversation when pushback within a team is being met, and resistance to new ideas halts growth.
It's during this time that Reynolds suggests taking these moments and using them to empower your skills, and building confidence in your team to be open to new ideas.
Her approach is extremely refreshing and unique, and her focus in the book is about how your message should be heart-felt.
People can easily go in to auto-pilot without being aware of how their behavior affects others. With a different approach there can be an opportunity to learn, change and move forward in a positive manner.
We have all heard how important it is to get out of your comfort zone, but she will challenge you to step directly into your Discomfort Zone with her breakthrough thinking.
The book is loaded with practical and creative strategies, and examples for leaders in a variety of situations.
And what's great about the book is it can help anyone who is looking for better ways to handle difficult conversations, regardless of what their professional role is.
For more exercises and support tools visit Dr. Reynolds' website. There are tools and quizzes to rate levels of discomfort and how to work on improving skills for team building.