Summer Jobs That'll Put Some Extra Cash in Your Pocket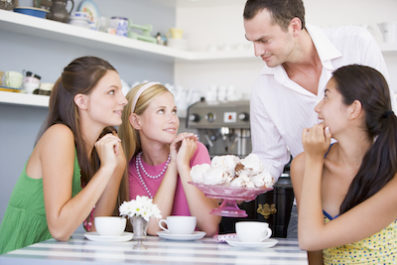 When it comes to people with seasonal jobs, summertime can be a real downer. Heading on vacation, enjoying occasional activities, or  just buying a little extra when it comes to grocery shopping can be a difficulty without a steady summer income. However, there is always a silver-lining when it comes to getting a job during the summer season… there are seasonal jobs ready to hire ASAP!
Some of the best places to look for summer, or seasonal employment would be:
Museums, Science Centers, Art Museums, Etc.
These establishments are some of the best places to find summer jobs, in my opinion. The jobs usually entail watching visitors, making sure they are safe or are not touching the exhibits… and that's about it. Occasionally, depending on your position, you might have to lead a class or session, but the tasks are fairly simple.
Not only are you getting to spend your time in an entertaining environment that is air-conditioned, but you are making a decent paycheck for remedial work. Being employed at places like this is a real win/win.
Event Servers/Daily Workers
There are companies, like Shiftgig, who connect workers to companies for part-time work. For example, if you sign up with Shiftgig they offer a list of companies and events that need workers for the day or for a couple of days. You pick up the work right through your phone, and then are given a time and place of where to arrive. You could be serving beer at a sporting event or restocking shelves at a grocery store.
The website states, "We believe everyone should be able to work when, where, and for whom they want." So, if doing odd jobs here and there for a weekly paycheck sounds decent to you over the summer, I definitely recommend checking it out.
Camp Counselors
I personally believe  that being a camp counselor is one of the best little summer jobs a person can find. These jobs are not necessarily easy, but they're definitely rewarding. You get to hang out with some pretty cool kids (if you're lucky), take them to experience outdoor activities, maybe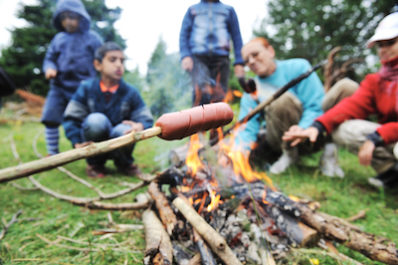 teach them a thing or two, and make a decent paycheck while doing so.
I was recently a camp counselor for a journalism summer camp at the Walter Cronkite School of Journalism and Mass Communication. I was able to teach high schoolers the real fundamentals of print, broadcast, and digital journalism. Not only was the experience rewarding, but I made wonderful relationships with the kids, and was able to fill my pockets for the summer.
So my friends, summer jobs are out there and waiting for you to find them. Happy hunting!