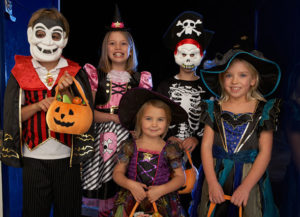 Halloween is approaching us fast, and with Halloween comes everyone's favorite thing, Halloween costumes. Dressing up and being a part of the festivities is what makes celebrating "All Hallows Eve" such a blast for people of all ages. However, when preparing for such a holiday, large amounts of money are usually spent. Decorations, food, and especially costumes can burn a huge hole in your wallet.
One thing you can do to cut your expenditures almost in half would be to buy cheaper Halloween costumes. After going to multiple sites, two of them including the popular Spirit Halloween and Party City stores, I came to find that most adult costumes cost up t0 $80 and most children's costumes cost up to $60. That's quite pricey if I say so myself!
Luckily, I have found multiple stores and websites where costumes are significantly cheaper than their retail price. Whether you are hand-making costumes or buying them pre-made, using this list is sure to help you save a pretty penny this Halloween season.
Hand-making Costumes
 eBay: When people tell me they don't shop on eBay my mind is blown. I don't understand why it is believed to be so untrustworthy. When it comes to buying costume pieces, this online store is the best! To give you an example, I bought a gypsy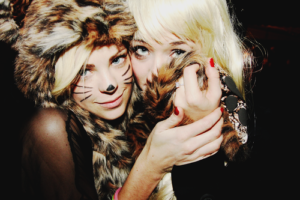 top, gold heels, and gypsy head jewelry last year as part of a Halloween costume, and the total came out to be $10 dollars with free shipping. It was a dream come true.
Amazon: Like eBay, Amazon is another great website to shop for individual costume pieces for a low price. Amazon might be a better choice for those shoppers who have trust issues with sites like eBay. Plus, what is so great about Amazon is that your costume pieces will be shipped and delivered in a very timely manner.
Savers: If online shopping isn't your cup of tea, then going to a second-hand store to get slightly used costume pieces might be the method for you. Although many people turn their noses up at second-hand clothing stores, there are some real jewels hidden among the racks.
Goodwill: Similar to Savers, Goodwill has a large variety of second-hand clothes that can be used for any Halloween costume. However, the store itself is about three times bigger than Savers, meaning more clothing options.
Buying Already Made Costumes
 If you plan to get a premade, full Halloween costume for a decent price, plan to buy it online. Any store that sells costumes for the retail price is going to be costly, no matter what kind of costume is being bought. Thus, buying a costume from one of these online sites will keep you from spending the big bucks.
Wholesale Halloween Costumes: This site is a great one to check out when shopping for Halloween costumes. They have a large variety of costumes consisting of old favorites and new releases alike. What makes this website special is that they sell their costumes at, as the name implies, the wholesale price instead of the expensive retail price.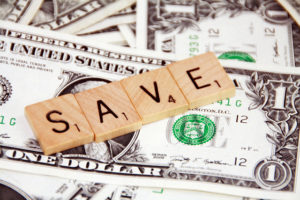 Costume Super Center: Known for having the lowest prices of the year on new apparel, this site is loads of fun to look through. Like the name implies, it is an online super center filled with costumes of every caliber. If looking for a specific type of costume, this would definitely be the site to use.
Costume Discounters: One of my personal favorite sites for buying full, already made costumes happens to be this website. I appreciate this site the most because they will actually price-match your costume with the prices that other sites and stores offer, and then give you an addition percentage (whatever it may be) off your total. They have a vast selection of costumes for all ages, and to be honest, I'm getting my costume from them this year.
Buying Halloween costumes for you or another doesn't have to be a bank account-draining process if you know where to shop. Save yourself from an empty wallet this Halloween season and check out these sites and locations. I promise you won't be disappointed. Happy hunting!