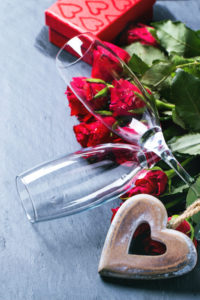 With one day and counting until the either anticipated or loathed Valentine's Day, couples all around (whether they really care for the holiday or not) are running around making last minute preparations. Folks are buying gifts, making reservations, setting plans, etc. If you're like me, you have had your gifts and plans prepped and ready to go for over a few weeks now. However, if you are one of the people currently scrambling around, realizing you waited until the last minute to prep for V-Day, then don't worry! You are definitely not alone, and you definitely are not as screwed as you think.
These four last minute Valentine's Day plans are the perfect way to make the day of love extra special, without having to sell your soul for a reservation or extremely expensive gift.
At Home Romantic Fondue Party
I saw a video on Youtube the other week about cute, at home ideas you and your loved one can do for Valentine's Day. One of my favorite suggestions was to have a romantic fondue party! The video showed a tutorial, first explaining how to set the scene. Get all the basic romantic items: rose petals, candles, soft music, dim lighting, nice plates, and then the fondue ingredients. You can do a savory fondue, a sweet fondue, or both. For the savory, just prepare a plate of your favorite meat hors d'oeuvres, bready-related snacks (crackers, pretzels, little toast, pieces of bread, etc.), a variety of melted cheeses, and your skewers. For the sweet fondue, you can use different chocolates or caramel. Then just get fruit (strawberries, bananas, apples, etc.), marshmallows, and of course the skewers. Melt, dip, eat, and enjoy!
Dinner, Drinks,  and Dancing
If your Valentine isn't into spending time at home and would prefer a night out on the town, then go for the triple D option; dinner, drinks, and then dancing. Get dressed up and head to a nice restaurant where reservations aren't needed. The Cheesecake Factory, P.F. Changs, Kona Grill, Yard House, or BJ's are always good options. Get drinks with dinner, or head out to the fancier bars after. Grab a drink or two, then whoosh your lover off to a club for a night of dancing. The whirlwind of locations and fun is enough to make anyone think they are on one of those energetic dates only seen in movies.
At Home Spa Night

Again, if heading out isn't for you and your Valentine, maybe a relaxing spa night spent in would be more of an appealing evening. Anyone can turn their bathroom into a personal spa. After thoroughly cleaning and removing items off of the counter, stick some flower petals, candles, bars or soap, and maybe even some decorative stones on the counter. Grab some face masks, lotion, bubble bath soap or bath bombs, robes, and slippers from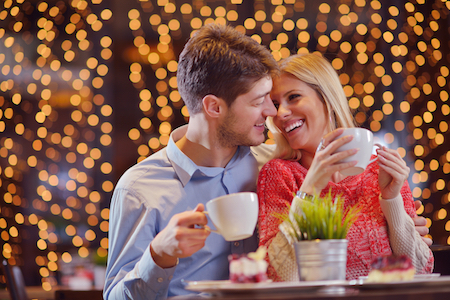 the store. Turn on relaxing music, and hop into the bubble bath with your lover (or with a glass of wine too if you want). After your romantic soak, get out and put on the robes, slippers, and then apply each other's face masks together (if your man has never done it before, it becomes a cute and silly experience). Finish off the spa night with massages. It's a romantic and relaxing option for you and your love, and pretty inexpensive as well.
Romantic Stargazing Picnic
Night picnics are just so romantic, don't you think? Most of us women have had fantasies about candle lit picnics by the lake, ocean, at the park, or even in the backyard (if you have a nice one). Gather your picnic materials: blanket, candles, food, drinks, plates, cups, utensils, and a food carrier. You'll get extra brownie points if you can find an actual picnic basket to transport all these items. An assortment of finger foods tend to be the best for for transportation. Plus, when put together, they actually make a pretty satisfying meal.
So don't let the idea of last minute planning get you down this Valentine's Day. Spending the day or night with your special someone doesn't have to be hard. Get a little creative, put in some effort, and let your love shine through!