Wine. It is an exquisite beverage that has captured the interest of millions around the world. It is a joy to drink, a joy to cook with, and joy to learn about. However captivating it may be though, the general public still seems lacking in knowledge when it comes to the beverage. There is an art to wine that not many people are aware of, which leads the general public into a constant search for professional advice. Luckily for the readers of SmartFem, they don't have to search too far for an expert opinion on wine.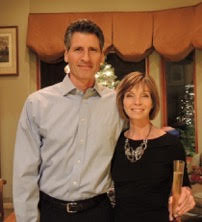 Everyone's favorite wine specialist is back at SmatFem.com, and ready to share even more of her extensive knowledge on the beautiful beverage. Deborah Lapmardo has spent over 21 years of her life immerged in wine studies. She has owned her own wine businesses, has her very own website on wine, has spoken to millions on television about wine, has been a wine supervisor in various wine-specialty stores, and has traveled the world to study and immerse herself in exotic wines. Now she plans to write an ongoing column here on SmartFem.com, producing articles that will hopefully answer any wine related questions readers have.
"I try to address things that I think people are curious about, have questions about, and want more information on, Lapmardo said. "So hopefully I'm addressing issues that that people want to know about."
After conducting an interview at the SmartFem office last week, it was decided that Lapmardo's column will produce articles on a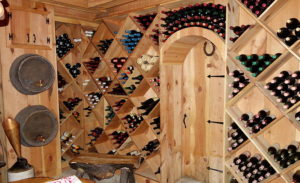 wide array of wine-like topics that will be released every three weeks. Her goal is to answer questions any reader may have, while stimulating both the thought of and the appreciation of wine.
"Most people are just drinking wine, they are not actually trying to taste it," Lapardo said. "So if you just take the time to pay attention, to try to analyze what you are tasting and smelling, you can become just as much of an expert in wine as anyone else."
Check back here at SmartFem.com whenever you can for Lapmardo's latest articles, and with some time, you may just become a wine expert yourself!