Best Spots to Cherish Your Mom This Mother's Day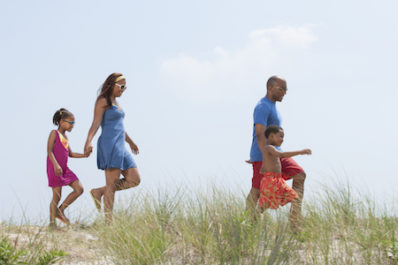 In less than a week, the day of celebrating the world's mothers will be upon us. If you're a big fan of your mother like I am, then making sure your plans for this Mother's Day are perfect has become a top priority. If you're looking for some ideas to spoil the life out of your mom, then look no further. Here are some ideas on how to make Mother's Day extra special this year.
Take Mom Somewhere Withs Lots to Explore
I have spent past Mother's Days taking my mom on both outdoor and indoor adventures. We have gone to the zoo, hiked her favorite mountain, explored the local museums, and more. If you know your mom enjoys these kind of adventures, then taking her to a intellectually, visually, and physically stimulating place may be the exact gift she was hoping for!
Desert Botanical Garden
Two years ago my brother and I took our mother to the Desert Botanical Garden to celebrate. We spent the whole day admiring the beautiful plants, blown glass artwork, and butterfly exhibits. If you can put up with the Arizona heat for a little bit, this outdoor garden is a wonderful way to celebrate and get active. For more information on pricing, events, and more check out the Desert Botanical Garden website.
OdySea Aquarium
The OdySea Aquarium Facebook page says, "Take mom on an oceanic adventure this Mother's Day! All moms receive $10 off general admission on Sunday, May 14th!" Just buy a day pass at the window, let them know your mother is with you,  and enjoy the sea life for your special occasion.
Take Mom Out For Something Yummy
Sometimes, spending a low key day eating good food and drinking good drinks is just what your mother would want. Luckily, there are plenty of restaurants and event happening around the valley specifically for Mother's Day!
Mommy & Me Mother's Day Brunch at Maggiano's Little Italy
For an adorable brunch buffet dad and there kiddos can treat mom to, head to Maggioano's Little Italy in Scottsdale. Their event says, "Treat Mommy to the best meal of the day this Mother's Day. Join us May 14th at 9:00am for our Mommy & Me Mother's Day Brunch. Bring your appetites, creativity, (and Daddy too!) We will have a Maggiano's Breakfast Buffet, a cookie decoration station, and craft stations to make your own Mother's Day cards and gifts."
Mother's Day Tea Party
If you know your mother enjoys a having a relaxing time drinking tea and eating little pastries, then taking her to a Mother's Day themed tea party will be right up her alley. Put on your best Sunday clothes, your fanciest perfume, and get ready for some chamomile and crumpets!
Faith Builder's Church in Phoenix, AZ is hosting their own mother's tea party Saturday, May 13th. You can buy your tickets and get more information here.
Party With Your Mama
If your relationship is anything like mine and my mother's, then you two are the best of friends. You share all your secrets, hang out together, and even party together. So, instead of taking mom out to lunch or to some family-friendly event during the day, take your mama out to party!
Talking Stick Resort Casino Degree 270 Night Club
This is where I will be taking my mom the Saturday night before Mother's Day! The club is "located on the hotel's 14th floor, Degree 270™ is one of Scottsdale's best nightclubs—and the only one that will make you feel like you're in Vegas. You'll be surrounded by amazing views of the city lights while partying on the dance floor," says the night club's website.
You can believe mom and I will be dancing and drinking all night, which is such a wild and exhilarating way to celebrate the holiday with your mother!
Rap Concerts Coming
If you and your mom like to get jiggy to some good ol' rap/hiphop music, take her out the E-40 or Chris Brown concerts coming to the valley! You can get tickets to E-40's show in Tucson at the Rialto Theater on Mother's Day here. Chris Brown's show is the next day, May 15th, at the Talking Stick Resort Area. For tickets to his show as a belated Mother's Day gift, click here.