Being a parent or legal guardian of another human being can be one of the most demanding yet rewarding roles an adult can play in their lives. Whether they be a mother, father, or grandparent; whether they are single or not, and whether they have everything all figured out yet or not, everyone just hopes to provide a happy and healthy life for their children.
A substantial part of raising a child is keeping them entertained through educational, skill building activities as they grow. However, this can be a difficult task for those parents who are in the work force or who just constantly find themselves on the go. Finding extracurricular activities for children can even be difficult for those stay-at-home parents and guardians looking for the perfect activity to fit their child's needs. With a million and one activity choices out there in circulation, how can any one parent find exactly what they are looking for and more?
Luckily for those parents living here in the Valley of the Sun, there is one online program that puts an end to the question, "What am I going to do with my kid?"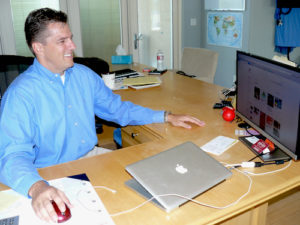 The Kids Activity Market, designed and created by local business consultant and single father, Shawn Eckert, was the result of a strong motivation to provide a website where parents (and other guardians) could search for any and all extra curricular activities provided in their communities without having to, for lack of better words, break a sweat.
"There are so many options and there's so much to do. Keeping track of all the information became a challenge," Eckert said. "Once I had to start texting my daughter's friend's mothers, and Facebooking different people for planning, I said 'wow, there's got to be an easier way to do this,' and that's how this idea came about."
The Kids Activity Market (KAM) is a free website accessible by adults and kids alike, where activities can be searched, booked, shared through various social media accounts, and discussed through forums or through email with other parents around the valley. Eckert wanted KAM to feel similar to an online shopping site, like Amazon, with the ability to share ideas and find new information, like Facebook or Pinterest.
Eckert knew that "having a one-stop-shop to go look for all this stuff would be a great resource" for families around Arizona.
Any and all activities are listed on the site, from sports programs, to performing arts, to music programs and more. The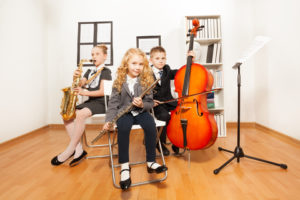 employees at KAM strive to continuously add to this list as time goes on and as the company grows more and more. Eckert and his team have already created partnerships with a multitude of businesses and companies, and plan to connect with the Parent-Teacher Associations (PTAs) of various schools.
Even though KAM has been up and running for only about a month and a half, there are big plans in store for this website. The team at KAM plans to first support their community by listing all available activities and then expand out of the Valley of the Sun, reaching south to Tucson and up north near Flagstaff.  Once the state is using KAM, their ultimate goal is to make the technology and application available to families everywhere in the United States.
No longer will children have to sit at home, bored, while parents scour the internet looking for fun and beneficial activities for their kids to participate in. The Kids Activity Market offers extra curriculars, clubs, and activities that will impress both children and parents alike. All parents have to do is sign up, click their mouse a few times, and watch as their children make news friends, grow, and play to their heart's content while doing their favorite activity.
Check out the Kids Activity Market by visiting the website: https://kidsactivitymarket.com