One of my favorite sayings of all time is the phrase "nature heals, nature soothes, and nature restores." I don't think this saying rings truer than it does in today's day and age. With the majority of society living their lives indoors, breaking free from the concrete jungles we call work or home isn't the easiest thing.
I was able to break away from my personal concrete jungle life last weekend and take a trip to the Wildlife World Zoo and Aquarium with my family. I must say, it was a much-needed trip for all of us. Getting an opportunity to be up close and personal with the exotic animals is what made heading outside in the 100-degree weather completely acceptable.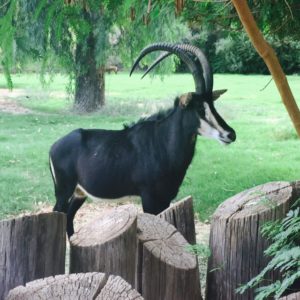 From the moment we arrived to the moment we left, we were surrounded by lively animals just waiting to show off in front us. There were monkeys swinging and howling, birds shaking their colorful tail feathers, warthogs wrestling in the mud, tigers splashing in the water, and all types of reptiles slithering and crawling about in their enclosures. The animals' habitats were kept so cool and shady that even I forgot I was outside in Arizona's summer heat. I don't think a moment went by where there wasn't a smile on my face.
My absolute favorite attraction the zoo had to offer would be the Lory feeding exhibit. You walk into this big bird aviary where small parrots called Lories are flying around everywhere, a zoo employee hands you an apple slice, and then the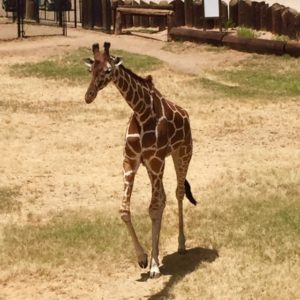 birds swarm you, landing on your arms, shoulders, and even your head, and try to eat your apple. My entire family was squealing with joy and laughter. If you are looking to truly get up close with the animals, this is the way to do it.
Once we had traversed the entire outdoor zoo, we headed for the aquarium. I was captivated by the beautiful fish the moment I walked in. Rainbows of colors flashed before my eyes, and I never wanted to leave. There were huge river fish that splashed about, starfish and crustaceans that you could actually touch, fish that glowed in the dark, oceanic fish that were absolutely magnificent, and fish that looked as if from outer space. There weren't only fish in this aquarium, but all types of water creatures as well. We saw alligators, penguins, and even adorable sea lions in this underwater wonderland. With every new exhibit I saw my eyes grew wider and wider, as if I was a kid in a candy store. I could have stayed there forever.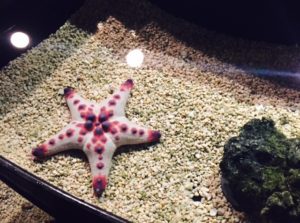 Like the outer portion of the zoo, the aquarium had an interactive attraction as well. There was a large pool filled with different sized stingrays that could be touched and fed. These animals were like the cats of the sea; they loved to be pet! I couldn't believe how sweet and adorable an underwater creature could be.
When the day came to an end and my family and I walked out of the Wildlife World Zoo and Aquarium, I had felt a serenity that I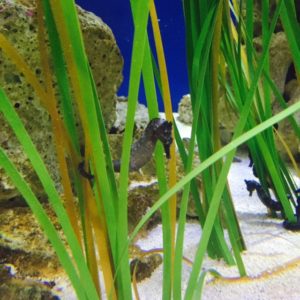 hadn't felt in a while. I was peaceful, filled with love and joy, and beyond content with life. I had been healed, soothed, and restored by nature. It was an experience I wanted to share with everyone and an adventure that I'd recommend again and again.
Sometimes people need to take a break from their life in captivity and take a day to become one with the nature around them. It's an experience I promise will not disappoint.