The Benefits of Outdoor Classrooms and Playtime on Today's Children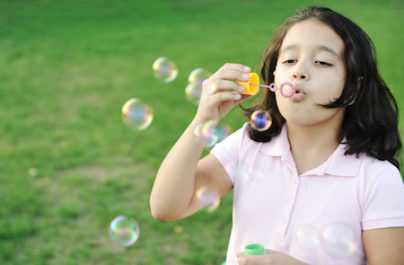 "The Last Child in the Woods," written by nonfiction author and journalist Richard Louv, delves deeply into the causes behind children suffering from nature-deficit disorder. Although Louv coined this epidemic himself, it has since been used frequently in websites, news outlets, and scholarly articles alike to spread awareness of the disorder. In order to actively combat children's disconnect from the natural world, I believe that schools should be required to increase the use of outdoor education curriculum and allow students more time outdoors during the school day.
Benefiting Children Mentally and Socially
In Richard Louv's book, he explains nature's ability in stimulating new levels of creativity in children. "Natural spaces and materials stimulate children's limitless imaginations and serve as the medium of inventiveness and creativity observable in almost any group of children playing in a natural setting."
Creativity is not the only mental improvement that would be seen in school children involved in outdoor classrooms. In a study conducted by Science Daily, schools in Colorado and Maryland showed significant signs of stress reduction in students who were permitted to play in woodland areas, use natural habitats for class lessons, and to garden. The study found that the children became more calm in green spaces. Students were able to improve their attention spans, escape stress, and build confidence in there natural outdoor classrooms.
Benefitting Children Physically

Outdoor education programs and extended recesses have been proven to do more than just enhance cognitive and social skills in school children. Natural learning environments coupled with 20 or more minutes of recess daily have led to increased physical health in students. Over the past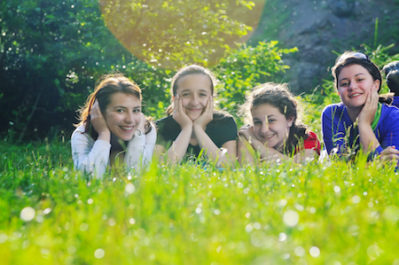 decade, obesity rates have skyrocketed among children in the United States, with nature-deficiency present as one of the causes. With children being given the opportunity to not only learn their curriculum outdoors, but be given extended recess time to partake in physical activity, the obesity rate is sure to decrease in this generation's youth.
Not only have obesity rates been at an all-time high as of late, but the number of children diagnosed with ADHD has also risen. However, chapter eight in Louv's book describes the restorative powers nature has over children suffering from ADD and ADHD. "Studies suggest that nature may be useful as a therapy for Attention Deficit Hyperactivity Disorder (ADHD), used with or, when appropriate, even replacing medications or behavioral therapies."
Although outdoor education curriculum and elongated recess time outdoors have not yet become a staple in all American schools systems, the evidence of their success in nature-friendly schools is apparent, and should be more widely practiced.