One year ago, around this same exact time of year, I was getting ready to start a long journey towards receiving a solid secondary education. I was getting ready to be a freshman in college. Now, being the first-born child in my family, I was completely new to the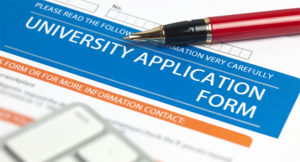 extensive process it took to not only apply for colleges, but to prepare for leaving once I got accepted.
I thought my parents were going to be a huge help when it came to sending out applications, filling out paperwork, and finally preparing to attend a college. Both of them had gone to college themselves, so I assumed they remembered the processes  they went through. Well, I was dead wrong. They didn't remember a thing about getting ready for college. Even if they did, however, it wouldn't have been any help because the procedures of college preparation are completely different nowadays.
Whether I liked it or not, I was the guinea pig child. Everything my parents and I accomplished or discovered was through trial and error. I eventually got where I needed to be and started college without a hitch. I even discovered that other students had gone through the same trials I had with their parents.
Even though everything worked out in the end, if my parents had a guide like this to follow when preparing me for college, I'm sure we all could have avoided a lot of stress and confusion.
 

College Application Process

  
DO's:
SATs and ACTs should be taken as early as your child's junior year, but should be taken no later than the middle of their senior year. Don't let them wait until the end of senior year.
Fill them out as soon as possible; don't wait until the last minute. Filling out college apps should ideally be done between September and February of your child's senior year in high school.
Remind your child to monitor their high school transcripts on a regular basis. Transcripts change constantly, and your child should be up to date on where they stand academically.
Obtaining multiple letters of recommendation from teachers and club supervisors is highly recommended.
Mail in or digitally upload your child's college application as soon as they finish it.
Fill out the Free Application for Federal Student Aid (FAFSA) as soon as January 1st of your child's senior year.
DON'Ts:
Do not let your child apply to only one college. Have them keep their options open.
Do not let any of their college application documents be sent in without revision. Make sure all information is 100% correct.
Do not allow yourself or your child to procrastinate on anything listed in the "Do's" section.
College Attendance Process:
 DO's:
Buy books, parking passes, and pay any upfront fees as soon as possible. Try not to wait until your child starts college.
Have your child and their potential roommate plan who is bringing what items into their shared dorm.
Keep an eye on your child's awarded financial aid and accept it as soon as possible. 
Create a plan for your child's move in date. Figure out who is coming to assist, and what should be moved where.
Have your child finalize any loose ends from orientation. AKA register for classes, finish up paperwork, look into campus clubs, etc.
DON'Ts:
Do not let your child over pack for college. Less is more in those small dorms.
Do not freak out. Your child will be just fine on their own. Check in once in a while if need be.
Do not forget to occasionally remind your child you love and miss them; you can even send gift baskets and treats. They will definitely appreciate it.