It's a fact, we all love food. With five foods groups of delectables to choose from, there are so many tasty items to be had in a person's diet. However, not all of these foods are as good for you as you may think. Some have long lasting effects that can truly be a detriment to your health. It's hard, I know, especially when foods like french fries and chocolate exist. Amazingly enough though, there are healthier alternatives out there
that can be substituted for the junk. By combining nutritious foods or cooking them in specific ways, we can enjoy the guilty pleasures of the culinary world without having to get a colonoscopy afterwards. Even though many people's taste buds greatly enjoy the taste of junk food, there are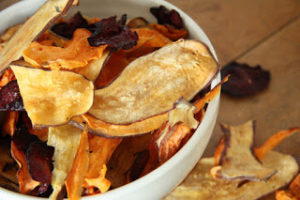 ways to trick the body into loving unhealthy foods' nutritious doppelgängers.
Switch Out Potato Chips With Veggie Chips
Potato chips are so delicious, I'm not going to lie. Yet, with around 10 grams of fat in every 1 ounce of chips, plus tons of sodium and carbs within them, eating them often isn't very healthy. In order to cut carbs, fats, and even calories, switch to eating veggie chips instead! The flavors are pretty tasty in my opinion, usually offering potato, tomato, and spinach chip flavors. If you really want to be a health nut, you can make your own veggie chips with a food dehydrator and an oven! Just slice the veggies of your choice as thin as possible and dehydrate them over night. Then to get that potato chip-like crunch, cover them in avocado or coconut oil and bake until crispy! This way, you can make your own chip concoctions, adding whatever flavors and spices you'd like.
Substitute Your Ground Beef For Ground Turkey or Chicken
Are you having hamburgers, chili, tacos, meatballs, or any other type of dish that uses ground beef as an ingredient? Well, you can get that same meaty texture and taste with some ground turkey or chicken! Although having regular beef is actually better for you if you are trying to gain more protein and potassium, if you are trying to cut back on your fat intake, then switching to ground turkey or chicken is the way to go. I have personally found that I can digest the poultry much easier than the beef, plus I feel so much lighter after eating a turkey burger instead of a regular burger!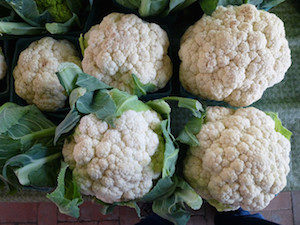 Replace Certain Carbs with Cauliflower
What's so great about cauliflower is that once you crush it up in a food processor, and then steam or boil it, it can be used like rice or even certain breads. BuzzFeed wrote an article showing 23 different ways people could eat cauliflower instead of eating carbs, and they were very creative with the recipes they listed. This vegetable was being used to replace rice, was made into sandwich bread, tater tots, bagels, pizza, and even mashed potatoes (mashed cauliflower). Who needs carbs when you have cauliflower?
Use Bananas to Make Ice Cream
My aunt was actually just telling me the other day about using bananas as a substitute for ice cream. When she first told me about it I had thought she was just pulling my chain, but after some culinary research, I found out you can indeed make ice cream out of frozen bananas! All you have to do is slice them as thin as possible, freeze them, and then throw them into the blender with whatever other fruits or flavors you want. What a healthy alternative, right?
Substitute Pastas with Squash
According to an article on Spoon University, pastas and macaroni can be easily replaced with spaghetti squash and butternut squash. The article explains that this type of fruit (yes, squash is considered a fruit) adds not only more texture to pasta dishes, but adds a bit of sweetness as well.
It just goes to show that there is always an alternative way to eat healthier. To a person's surprise, the healthier alternatives might actually even taste better than the foods they are trying to imitate!