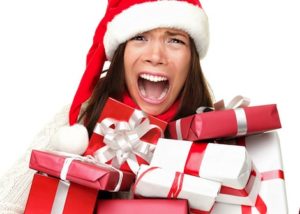 The holidays are here. They are knocking on our doors, demanding to be let inside. Christmas trees are being put up, menorahs are being lit, and people of all races and all religions around the world are getting into the holiday spirit. Although the holidays bring great cheer and celebration, they can also induce a lot of stress into your life.
I for one, am really feeling the stress of preparing for Christmas. I have to buy presents for family and friends, decorate my house inside and out (yeah, I'm a little behind, I know), arrange Christmas parties, and plan holiday trips. I feel like I have a million things zipping through my mind, and as each new day goes by, the stress builds more and more.
Just the other day, the stress took a real toll on not just my mind, but my health as well. I was up all night trying to plan and purchase things, and I literally forgot to go to sleep. Lack of sleep is one of the fastest and easiest ways to break down the immune system, and that is exactly what happened to me. I now have a killer cold that won't seem to disappear.
After getting sick, I took a look around me and realized that I was't the only one majorly stressing out over the holidays. One of my friends just got two new jobs so that she would have extra money to buy expensive gifts for her family for all the days of Hanukah. As selfless and sweet as that is, she now has less and less time to actually spend, face to face, with her family! Doesn't that almost defeat the purpose of her hard work?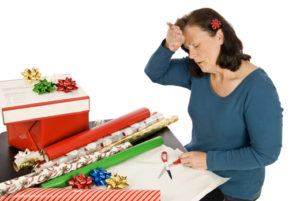 Yeah, it is great that you can spoil your loved ones with presents and extravagant events for the holidays, but if you are jeopardizing the time you have to spend with them, then is it really worth it? People seem to forget the true importance of the holidays. Instead of spending all of your time, money, and efforts on material things, work on building and strengthening your
relationship with loved ones. Spend time together with the people you hold closest to your heart! Sometimes that can be the most rewarding gift of the holiday season.
So this Christmas, I plan to get my family little, thoughtful gifts, take my stress and throw it out of the window, and get out of the house and make beautiful memories with the people I love! Isn't that what the holidays are really all about?