Weight gain is an issue almost everyone has battled one point or another in their lifetime. Finding ways to lose weight have also been whole other problems in themselves. Everyone has seen advertisements on television or online that swear a buyer can lose the pounds and fat by eating their foods, drinking their drinks, and taking their pills. How often do these methods really work though? With the majority of these programs, you rely on specific products to help you shed the pounds, which teaches nothing about conforming a regular, daily diet to a healthy one. On top of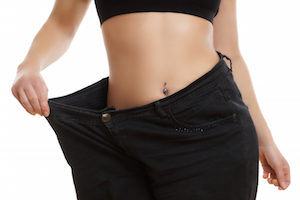 becoming dependent on certain products, these services can burn a serious hole in a person's pocket. So what is the average person supposed to do when truly wanting to lose weight, keep it off, and adapt themselves to a healthier lifestyle? Luckily, Arizonans have the choice of visiting Summit Medical Weight Loss, a medical clinic dedicated to helping their clients "look better" and "feel better" as they "get on the road to healthy weight loss."
SmartFem.com conducted an interview with Summit Medical Weight Loss administrator Dawn Kamp, and her two Naturopathic doctors Riyana Chinoy and Daphne Cornman in order to get a better and deeper understanding of what this clinic offers, and where they stand in the world of natural, healthy weight loss. At the start of the interview, Kamp gave us a little background on her motivation behind the creation of her company and what Summit Medical Weight Loss prides itself on accomplishing in the valley of the sun as it grows and expands further.
"I've been in related businesses all my life. I spent a lot of time with the Red Cross, and then later I became a director at the Phoenix Crisis Nursery, so my passion is kids. One of the things that has always bothered me is the size of kids today. You read things like, 'The CDC now anticipates that the children in schools are going to be the first generation ever to have a shorter life span than their parents.' There's not a lot we can do with the little kids, unless we get to the parents."
She went on to explain that even she has dealt with weight loss issues herself, and that the regular methods just don't work. Plus, they really are expensive nowadays.
"I have had a weight loss problem. I've been to Jenny Craig and these other programs. I've had success and then gained the weight back. I was fortunate in the fact that I could afford it. Now Jenny Craig runs from about $125-$140 dollars a week for the food. How many people can afford to put out that kind of money every week? Our weight loss program is $28 a week. That's less than going to McDonalds or fast food for five days a week. And it's definitely a lot less than the Starbucks."
Summit Medical Weight Loss uses a combination of vitals, B12 injections, and other natural supplements to curb cravings, boost metabolisms, and suppress raging appetites. They create specific diet plans specialized to suit each individual, weigh their clients consecutively to track progress, and after reaching the goal weight, offer ways to get the body looking happy and healthy with its new dimensions.
Kamp, Chinoy, and Cornman all agreed during the interview that the main motivation behind their company was to create a program that the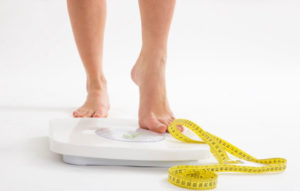 "everyday person who needed to lose weight" could have access to. They also discussed the importance of truly getting to know each and every client individually, and of putting a plan together that covered all of their needs. The team sees clients weekly, which allows both real time observation of the weight loss progress as well as opportunity for changes if a problem occurs during any portion of the process. Summit Medical Weight Loss believes in being there every step of the way during their patient's journey, and then sending them off with a smile when they have reached and kept off their goal weight.
Kamp states, "I wanted my program to be affordable, I wanted it to be easy, I wanted it to be convenient, and I wanted to start teaching these people the different things that they could do to avoid gaining the weight back."
There have been many success stories that have come out of Summit Medical Weight Loss not just of individuals turning their life around, but of whole families who have changed their lifestyles completely with much success.
"I had a mom come in with her two teenage kids," said Kamp. "They understood that they needed to redo their diets, and they did. She put the whole family on the program and they all lost weight. Her son was a senior in high school and he lost 55 pounds."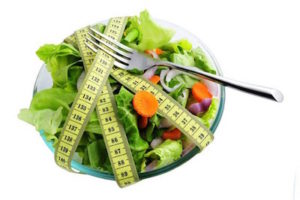 There are three separate Summit Medical Weight Loss locations throughout the valley, with the flagship clinic located in Tempe, and the satellite locations in Peoria and Phoenix. The two satellite locations strictly offer the main weight loss programs, where as the flagship clinic offers the weightless program along with the aesthetic side of the weight loss progress. The aesthetic procedures include sermorelin anti-aging injections, IV therapy immune boosters, micro-needling, botox and fillers, cryotherapy, hormones, and laser aesthetics and skin tightening. Check back later at  SmartFem.com for more detailed articles covering the aesthetic portion of Summit Medical Weight Loss.
Kamp wrapped up her summary of Summit Medical Weight Loss by saying, "People come here and know that we believe in what we're doing. We want to get people in, teach them how to get their weight down, and keep it off. That's how we know we did our job."
Learn more about Summit Medical Weight Loss by visiting their website www.summitmedicalweightloss.com or contact them at (480) 306-4410. Don't be afraid to work towards the healthy body you deserve!