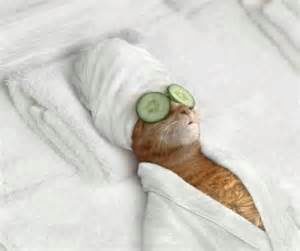 Pets. They are the joys of our life, our furry little pals, and sometimes, even closer to us than family. We love these wonderful creatures to such a high degree, sometimes to the point where it gets either annoying or creepy, that we are willing to do anything for them.
What I have found particularly interesting, though, is just how far we are willing to go to make our animals feel like our family. I personally have noticed that people become so attached to their furry little friend, that they show them an amount of love that they wouldn't even show another human. For example, my brother recently pointed out that I kiss and hug my cat every week more than I had ever kissed and hugged my long time boyfriend for the entire 2 years that we were together (and I am a very affectionate person). Granted, this is just speculation from a family member… but I must really shower my cat in the most amount of love and affection possible.
This made me curious to see what other ridiculous/above and beyond actions people do on a daily basis for their pets. So, of course, I turned to the internet to see what I could find… and boy was I surprised.
Pets Get Away With Anything

We makes rules for our pets so that they don't get into trouble, hurt themselves, or destroy our homes. However, when our furry little friends break the rules, we tend to not punish them or get angry as much as we would at another human. Yes, our pets have animal brains, and don't possess the mental capacity to know exactly how to distinguish right from wrong… but nonetheless, they are just so adorable that we can't help but forgive them instantly. Like TheDodo.com points out, we tend to give our pets a lot of lenience when they break, or are about to break, the rules.
People Drop The Cash on Their Pet's Wardrobe
McCathcy DC wrote an article back in 2012, showcasing a woman who has put her entire inheritance into her pet Lulu, a 7-pound Yorkie. She would spend copious amounts of money on clothing, jewelry, and carriers for her pooch. The American Pet Association also did a study in 2012 that estimated that Americans spent 5 billon dollars on gifts for their dogs and cats alone!
There Are Now Doggy Gyms
When I say that there are doggy gyms, I don't mean that there are dog park-like gyms for a dog to go play around in. I mean,  there are actual gyms that allow people to bring their dogs with them as they workout. There are even classes made for both the owner and pet to take simultaneously. For example, the DailyMail.com tells us that there is a gym in Chicago that has boot camp-style classes for owners and their pets to take together. The K9 Fit Club welcomes all types of people and pooches to get in shape together.
Outdoor Pet Homes Are Luxurious 
Pets nowadays aren't only just getting outdoor houses, but outdoor mini mansions! Pet owners around the globe are going above and beyond to build luxurious dog and cat houses for their furry pets to live in. Bark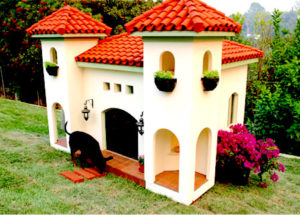 post.com has an article showing 11 different dog houses that would be worthy of having their own episode on MTV Cribs. Some of these pet houses surpassed the fanciness of any guest house I have ever seen in a backyard.
Is it an issue that people today treat their pets better than they treat some actual humans? Well, that answer is for you to decide. While you think about it, however, I'll be in the backyard giving my kitty cat all the kisses and treats she deserves!