Beach days can be some of the most enjoyable days a person can have. Splashing in the ocean water, building sand castles, and searching for beautiful seashells are sure to put a smile on anyone's face. What people don't realize, however, is that the beach can also quickly cause pain, agony, and negative emotions if approached in the wrong way.
Beach trip preparation can be a person's greatest ally when heading towards the great blue sea. As long as the right products, equipment, and mental preparation are used before heading out, the beach day will result in a success.
Sunscreen is always necessary!
Whether the sun is bright and shining, or hiding behind thick clouds, using sunscreen to protect your skin is always a must when heading to the beach. The most reliable SPF sunscreens range from 50 to 100, and can be bought in either lotion or spray form.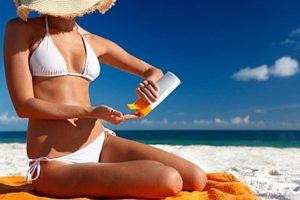 These sunscreens should be applied before heading out and into the water, giving it time to absorb into your skin for full protection. Be sure to stick it into your beach bag as well. The salty ocean water eats off sunscreen quickly, so reapplying every half an hour for constant protection is recommended. No one wants to burn!
Be ready for sand, everywhere.
Some people who head to the beach try their very hardest to avoid getting engulfed by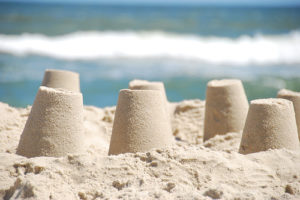 sand, and spend their entire visit obsessing over it. This is the number one way to cause negative emotions at the ocean. Worrying about sand on your body instead of embracing the joy and beauty the beach has to offer is an absolute waste of time and energy. Just accept the inevitable sandy bum, and have fun!
Don't fear the water, but be cautious.
Swimming out in the ocean is an experience like no other. The salt water, marine wildlife, and wispy waves can draw you in and motivate you to explore. However, this can also be dangerous. Some animals in the ocean can harm you, waves can pull you underneath the surface, and salt water can burn the eyes or hurt the stomach if large amounts are ingested. Swimming with a partner or group and staying in sight of a lifeguard can minimize the risk of becoming injured at the beach.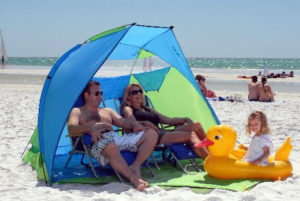 Pack just enough, but not too much.

To truly enjoy spending a long day at the beach, certain items need to be packed and brought along. A beach blanket or chair, towels, a beach umbrella or awning, and some beach toys are key to remaining comfortable during your visit. Yet, packing too much to take to the beach can be quite an issue. Exhausting yourself during the setup process can exhaust you before you even step foot into the ocean water. Plus, once the day is coming to a close and you are ready to head home, cleaning up can be quite cumbersome when your energy has been spent.
If you are taking time out of your day to head to the beach, you should do everything in your power to ensure that your experience will be a positive one. Prepare properly, and have no worries. Let the beach take the rest from there.