Networking, it is something we all have to do in the professional world to make connections. It is one of the most fundamental things that is taught
to us when entering the real world. The real question is though, how do you know where and when to network? These are questions I personally
had when entering the journalism world as a college intern my freshman year. Since then, I have come to realize that there is no perfect formula to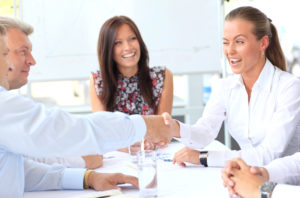 networking. All people really need to know is that networking can happen anywhere, at absolutely anytime. Thus, it is good to learn to always be prepared to make new connections. You have to spread the word on what you have to offer the business world.
A perfect example to showcase that networking can happen anywhere at anytime, I would like to share a quick story about my unexpected networking experience I recently had.
Why Being Prepared to Network Matters
A week ago I had driven to California to help throw and attend my younger cousin's 5th birthday party. We had rented out a section of this adorable park, set up all the decorations, put out food, and were awaiting the arrival of the party guests. As children and parents started arriving, I assumed the party was going to play out like any normal child's birthday party. I was expecting games, children running around, food being consumed by all, and mingling among the parents and older party guests. What I hadn't expected though, was to end up chatting with one of the parents who was a success coach for small businesses. It turned out that he was specialized in teaching his clients networking skills.
While chatting with this parent, he had asked me about my major in college as well as my career goals and aspirations. After explaining to him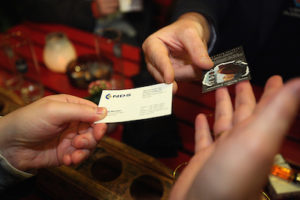 that I was a journalism major, he started listing off all of the people he knew in the local journalism scene. He even told me to contact him if I needed any connections in the San Diego journalism scene. I couldn't believe it, I had started making connections at a child's birthday party! I hadn't expected that any of the parents would actually have any viable information relating to my career aspirations.
Then the moment came when he asked me if I had a business card. My face sank, because I surely did not. I was informed that no matter what, even if I haven't acquired an actual career yet, that having a business card is important. I was taught that the key to networking correctly is to market yourself as someone who already had it all put together. Having a portfolio, active social media accounts, and a business card are key to being taken seriously, especially by new connections.
You better believe I have been designing my own personal business card since then! I am now getting ready to make future connections in a more prepared manner. When it comes to the world of networking, it is key to be prepared at all times. You never know who you are going to meet, or where you are going to meet them!