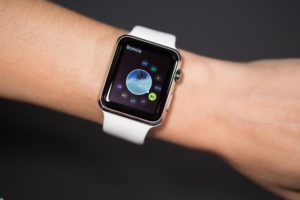 The Apple Watch, it's hip, it's new, it's the latest piece of technology from the all-powerful and ever-loved Apple Incorporated. If you're like me, then you are a giant Apple fan, and constantly try to be up-to-date on the latest gadgets the company has to offer. However, when the Apple Watch was announced and revealed, I simply wasn't interested.
My indifference towards this device was bizarre to me, for this was the first piece of Apple technology that I wasn't dying to own. Why was that? Sure, the Apple Watch had its practical uses that made it desirable, but there were many other functions it had which I saw as trivial and deterring. Now, don't get me wrong, there are surely millions of people around the world who adore their Apple Watches and appreciate everything it has to offer, I just personally don't understand what is so appealing about it.
After speaking to some friends and colleagues who are pro-Apple Watch, I was enlightened on the functionality the watch had to offer. I was told it was extremely lightweight, had a long-lasting battery life, a beyond receptive microphone, was extensively customizable, and was perfect for reading short amounts of text and content. I then asked what they thought about the design and style of the watch, because as an accessory it isn't nearly as stylish as a regular watch is. One colleague of mine replied with a quote I found interesting. She said, "Being tech-savvy is a style nowadays." Still, with all the benefits described to me, I wasn't convinced the Apple Watch was worth buying. It still had too many issues and bugs that needed to be fixed before I would be willing to open my wallet.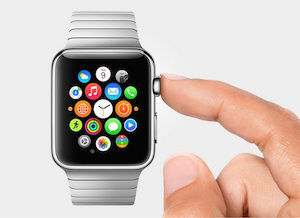 After doing some research online, and reading over 10 separate reviews of the watch, it seemed as if the cons outweighed the pros. Many reviews explained that the watch was a prime example of an inconspicuous consumption. It was slow in comparison to other Apple devices such as the iPhone or MacBook when opening applications and connecting to the Internet. When using certain activation motions, such as the pressure tap to open various applications, difficulties where had when trying to get the watch to act upon command. The majority of the reviews also talked about how the watch would fall into sleep mode to conserve energy. Now, at first glance this might seem like a positive function. However, when trying to sneak a glance at your watch when in a situation that calls for subtly, like being stuck in work meeting or when in the middle of an ongoing conversation, getting the Apple Watch to activate is not subtle at all. You have to shake or flick your wrist sharply to bump the device out of sleep mode. Talk about distracting.
Although, even with all the cons the watch comes with, it is an interesting device that would be fun to own. Would I replace my everyday watch with the Apple Watch though? Probably not. Even though I am an Apple fanatic, this is one device I will be quite alright without.
Do you own or want to own the Apple Watch? What do you think about it? Is it something you can't live without, or is it a device you wouldn't give the light of day? Comment bellow and let me know! Who knows, maybe one day I'll give the Apple Watch a shot.