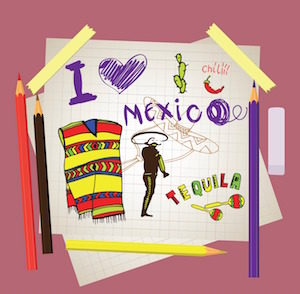 I have been meaning to travel to our neighboring country to the south for quite some time… but out of my 20 years of life, I never seemed to have gotten the opportunity, that is, until now. Mexico, specifically Rocky Point, always seemed like a destination I would head to during college spring break. Yet, I am headed there for Labor Day weekend, with my parents of all people. Luckily, I love my parents and find them extremely adventurous and fun, but it is not exactly what I had pictured in the past. Nonetheless, I am sure I am going to have a blast, as do most people vacationing in Rocky Point (Puerto Penasco). While preparing for my road trip to Sonora, Mexico, I realized there were a lot of little extra things I needed to worry about or remember while preparing for this trip that I might not have had to think about on other road trips within the country.
Here are some of the ways I've prepared for my road trip to Mexico. Hopefully this list will help others mentally and physically prepare when driving to a different country!
The Main Language in Mexico Is Spanish
Yes, the subheading for this tip is quite obvious. Of course the main language in Mexico is Spanish! However, that is something I definitely have to prepare for. I haven't taken a Spanish class since my early years in high school, and I don't want to have to rely on google translate the whole time I'm on vacation. So, before I hop in the car I am going to make sure I have a small notebook filled with common questions and topics that I think I will often have to say in Spanish. There is nothing worse than being "that tourist" that doesn't know what the heck is going on.
Don't Forget Your Passport
Nothing would be worse than to drive all the way down to the border just to find out you can't enter the country because you forgot your passport on your bedside table at home. Plus, this is a very important legal document to keep close to you the entire time while out of the country. To me, my passport is going to be more valuable than diamonds. I'm planning on keeping that thing close by at all times!
Bring Your Own Water
I have been advised by many friends and family members to bring or buy bottled water when in Mexico. Depending on where you are in Mexico,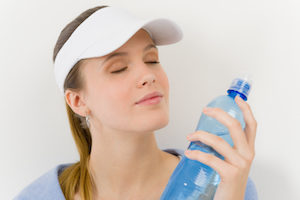 the minerals and bacteria found in the water there could be too much for your immune system, and wreak havoc on your body. An article on 10best.com recommends you use bottled water, or filtration methods before drinking. The articles says to pay special attention when brushing teeth, showering, eating veggies that could have been washed in the local water, and getting drinks without ice. Although most larger hotels and resorts have a filtration system that filters the water multiple times, you can never be too safe… especially at the smaller, local places.
Stay Safe and be Prepared
Mexico is a beautiful country, especially when next to the oceans! However, it is also a dangerous place to be the majority of the time. The drug cartels seems to be around every corner, and small petty crimes occur on the daily. I have been told by friends to keep all my personal belongings at my side or locked up. I have also been advised to stick real close to my hotel, and keep the sight seeing to a minimum. Basically, I was told that as long as I go out during the day time and stick to the touristy locations, everything should be just fine!