With winter fully upon us, the weather has fully shifter the outside world to a cold and shiver-inducing place. Even in Arizona, one of the warmest states in the US, is dealing with temperatures in the 30s when the sun sets. If you are not a winter person, of just want to escape the frigid weather for a few weeks, why not take a vacation to a tropical getaway? Forget presents under the tree, instead just pack your suitcases, get your plane tickets, and fly off to a summer-winter wonderland.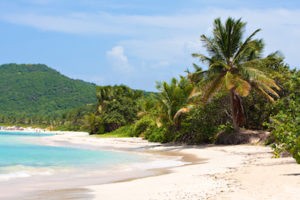 I have listed below four extremely popular tropical vacation spots for snowbirds, or chilly Arizonans, to escape to this holiday season.
Maui, Hawaii
If flying out of the country is not an option for you or your family, you can always keep your special getaway trip within the states. What would be more tropical that heading to one of the gorgeous islands of Hawaii?
The website gohawaii.com couldn't have described the island more perfectly: "Known as the 'Valley Isle,' Maui is dotted with quaint towns, artist communities and local favorites that have been around for generations. From shimmering beaches and sacred Iao Valley to migrating humpback whales and sunset on Haleakala, it's not surprising Maui was voted the "Best Island" by the readers of Conde Nast Traveler for more than twenty years."
The Cayman Islands
If you are looking to travel a bit further for your tropical vacation, heading to the Cayman Islands in the Caribbean Sea just might be the destination for you. An article on islands.com says, "Grand Cayman is one nonstop flight from 14 U.S. cities (think about boarding a plane in Detroit or Philly or Dallas at 7 a.m. and landing here before lunch). All the major cruise lines also stop in Grand Cayman."
Gorgeous oceans are filled with adventure for any tourist.  Play with underwater creatures as you snorkel, jet ski around the island, have experience fine dining on the water, swim with dolphins, go on nature hikes, and sightsee to your heart's content!
Montego Bay, Jamaica 
Let's say you feel like totally being a tourist in a tropical place, and want all the luxuries that comes with being  tourist, then head to Montego Bay in Jamaica! Known as "Resort City," Montego Bay is a main cruise ship port in the Caribbean. So when I say it's touristy place, I meant it. However, that can honestly be a good thing if pampering yourself is your goal for this holiday season.
While there, take a cruise, shop around the island, enjoy the various water sports they offer, gold a little, head to the spa, or enjoy the dinning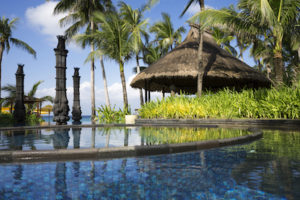 experiences. Montego Bay is definitely a vacationer's paradise! You can head to www.montego-bay-jamaica.com to check out more information on this tropical paradise.
Belize City, Belize
This one right here is my personal favorite, and a desired getaway for my family and I. Just off the coast of southern Mexico is a small tropical paradise known as Belize. Airfare and other travel option do not differ much in price from traveling to Cancun or Cabo, so it is relatively affordable.
Just like the other tropical destination on this list, there are ton of resorts, and water-related fun to be had on the island's beautiful beaches. Scuba dive, snorkel, jet ski, and more are available to travelers. Even cooler to me though, is that you can explore the rainforest of Belize, as well as check out some of the Mayan ruins. There are even zoos and aquariums for the whole family to enjoy. Check out belize.com for even more fun ideas of enjoying the island!
Happy tropical travels everyone!