What are People Saying about SmartFem?
A SmartFem Expert is committed to bringing the highest level of integrity to their business and their customers.  They are local business owners and experts at what they do committed to providing the best possible service.  They share their knowledge and expertise to help their community, their customers, and their fellow local business owners.
At SmartFem we provide a platform for our Experts to get their message out to local Arizona women and to work with other local business owners to learn how to grow their business and their reputation and become the best in their field.
With opportunities for radio, television, tradeshows, networking, and more, working with SmartFem is not about advertising, it's about promoting yourself, your business, and having fun doing it!
Don't just take our word for it, listen to the Experts…
August 2012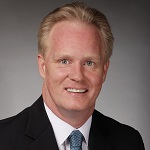 "Lea,

Thank you very much for getting me on [Sonoran Living Live].  You and Terri made it much easier than I thought it was going to be.  I really appreciate all you have done and love your energy and passion to help others.  SmartFem is an amazing concept and you are the perfect person to make it all it can be."
John Duncan, Gold Leaf Advisory
August 2012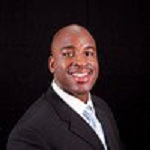 Thanks to Lea and SmartFem, Solise has a spot at the Bashas buyers event later this month. Would be nice to see us in Bashas soon!
John Bronson, Solise, A Daily SunCare Company
June 2012
I am writing to tell you how incredibly impressed I am by the reach of your SmartFem site.
You recently interviewed my wife, Holly Mosier, and the interview was placed on your SmartFem website.  Not only was I impressed with the depth and quality of the interview, I was very impressed with the "reach" of the online interview on your website.  Days after the interview went up, it appeared on the first page of a Google search of my wife's name.  This is no small feat based on the number of articles, media, online video and other web sites she has received coverage on.  From NBC, CBS, Yahoo Health, FOX and a host of others who have covered Holly, your SmartFem online interview came up ahead of them.  Bravo and keep up the fantastic work."
All the best,
Rob Mosier
SmartFem articles by Holly Mosier…
July 2012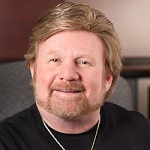 "Lea,
Since working with SmartFem, my site, yourPCTuneup.com has gotten a huge boost in it's presence on Google.  Various searches bring it up on page 1 of Google, and in some instances five out of the top seven sites on page one.  The number of hits on my blog have also been growing.  Thanks, SmartFem!"
Regards,
Jim Pfingst
March 2012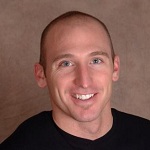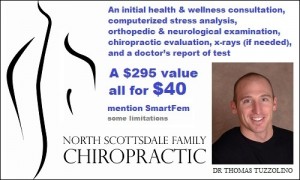 "That was awesome!!!  Loved being on the show. Thank you so much.  Let me know any time you need me to do something like that again.  Anytime!"
Thomas V. Tuzzolino, D.C., F.I.A.M.A.
NORTH SCOTTSDALE FAMILY CHIROPRACTIC
8080 E. Gelding Drive
SUITE D101
Scottsdale, AZ 85260
March 2012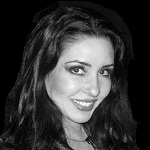 "Hi Lea,
Got your message and checked out your website!  Wow!!!  Thank you for featuring my wine bar so well and so prominently. Great job! Your support in what I do is greatly appreciated! You are an amazing woman.
Have a wonderful weekend and I hope to see you soon!"
Raven Valdez
Raven Events
March 2012
"I have been working with Lea and SmartFem for six months now. I have been very impressed with the results as well as the level of service that I have received. Smart Fem not only gives you access to their vast network of clients but also goes above and beyond to make sure that I am getting the maximum value from the site. Lea and Paul have always involved me with the various events and promotions that they are involved with as well as keeping my content relevant and productive. Over the past four years of business I have used every type of marketing and SmartFem has proven to be one of the most effective as well as enjoyable companies I have been associated with. Thank you to Paul and Lea for all that you do."
Brandon Hermansky, Floyds Kitchen