SIX FASHION TIPS EVERY WOMAN NEEDS TO KNOW
Getting your fashion on point means narrowing down your go-to approaches for creating the perfect look and stocking up on essentials for your wardrobe. The fashion tips you're used to using may not suit your style anymore, but that's why we're here to help. Here, we'll go over six tips you can use to ensure your fashion always shines, no matter how much your style may have changed.
1.    Business Attire Can Still Be Casual
You no longer need to wear suit pants and uncomfortable attire for work. Today, you can maximize your comfort and still look professional by wearing business attire that blends formal with casual wear to create appropriate yet fashionable outfits for the workplace.
One great option is work dresses, which are formal and comfortable as long as they're made with stretchy fabrics. Another go-to is palazzo pants, which are known for being super comfortable but still formal enough to wear to work. 
Nice jeans are always a classic choice, but some workplaces still don't allow denim, so use your discretion to determine what's best for you.
2.    Neutral Colors Are Go-To Choices
If you are ever unsure what to wear, neutral colors are always a safe choice. Neutral colors go with everything, so you can't go wrong using them to create an outfit.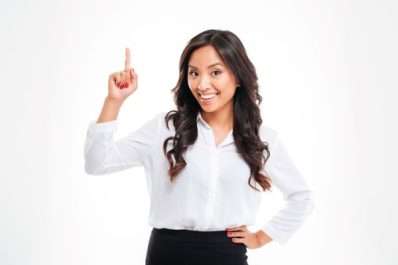 A simple pair of black pants and a white button-down shirt are perfect for any casual get-together, and it won't cost a fortune to create this classic look. 
If you have a colorful top you want to wear, wear it with a pair of black pants, and you've got a classic yet fun outfit that you can wear anywhere. You'll look professional and polished without trying so hard.
3.    Keep Your Outfits Simple
In an attempt to elevate their style, many women tend to accessorize a little too much. Avoid creating these unbalances by keeping your outfits simple. Choosing just one or two patterns can be enough to establish the creativity you want without creating too much variety. You don't need to throw on three necklaces and a pair of oversized earrings. Stick to one or two accessories, and your outfit will look clean and simple.
4.    Focus On Footwear
Make sure that the shoes you wear highlight your outfits as best as possible. Consider the time of year and the footwear option that works best with your chosen outfits. Your shoes will be the final touch to your look, so choosing footwear that compliments your look is super important.
For example, if you're wearing casual blue jeans, stick to a simple pair of white sneakers. But if you're wearing black slacks, a pair of heels or ankle boots might do the trick. See what footwear options work for you, and have fun exploring different options to complete the ensemble.
5.    Keep It Comfortable
Refrain from filling your wardrobe with clothes that look nice but are uncomfortable. Sacrificing comfort for fashion may be unavoidable sometimes, but for your everyday clothing choices, you should opt to be as comfortable as possible.
Balance warmth and style, and make sure you don't accidentally fill your wardrobe with super uncomfortable clothes. You want to be able to reach into your closet and be happy with any of your options. So put comfort over style and find clothing you don't mind wearing on any given day.
6.    Stay True to Your Style
Don't attempt to style like someone else. Even if you admire another person's style, if it's not really "you," it won't work for long. Eventually, you'll get tired of playing pretend. Instead, stick to the wardrobe staples that best reflect your style and only try new fashion trends that feel like you.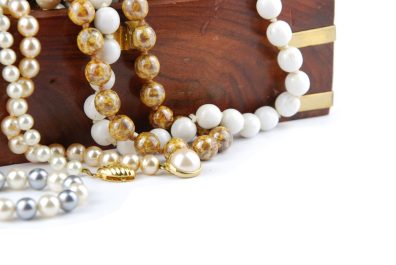 The Keys to Fashion for You
The fashion tips that every woman needs to follow are pretty straightforward. Keep things simple. Wear neutral colors. Balance your outfits with the right accessories and footwear. Stay true to your authentic style.
That's it! Keep the above tips in mind, and you can create a closet full of fun and comfortable clothing pieces that you look forward to wearing.