Plastic Surgery is big business here in the valley of the sun, especially breast augmentation. What is the difference between a Cosmetic Surgeon and a Plastic Surgeon? Lea Woodford, host of SmartFem Entertainment TV takes you behind the myths and misunderstandings to reveal the truth.  SmartFem correspondent and associate producer Chantal Chailler asks women on the street and then goes to celebrity plastic surgeon Dr. Richard "Rick" Brown to find out the facts.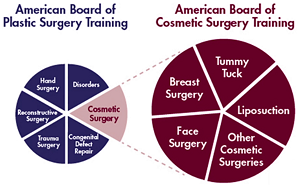 It's shocking that many women don't know the facts before making important decisions such as undertaking cosmetic or plastic surgery. Lea and Chantal want you to do your due diligence and find out the difference before choosing a doctor.  One important consideration is knowing how to choose a Board Certified Plastic Surgeon as compared to a "cosmetic surgeon" who in some cases may only have completed a weekend course to qualify for a certain procedure.
It's very important to make a personal connection with your plastic surgeon as someone you have trust in and to also have realistic expectations of what you want or need from your plastic surgeon. Just as with shoe sizes, a woman's breast size is very important in determining the size of implants to select for breast augmentation surgery.
Ask the surgeon for before and after pictures to establish experience and qualifications in the type of surgery you are seeking. Following the recommendations and instructions of your plastic surgeon as someone you trust is also very important during recovery to achieve the results you want.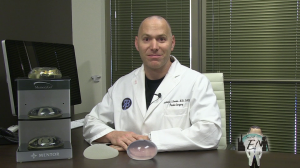 One of the most common questions women ask concerning breast augmentation is how it will affect their ability to breast feed after surgery.  Dr. Rick explains the types of implants and procedures and answers questions concerning breast feeding and surgery. Another common question is – what is the shelf life of breast implants? Dr. Rick cuts through the myths and tells women what they need to know about the longevity of breast implants.
Here you can watch the full television episode that was originally broadcast on AZTV channel 7 (cable 13) during the Rachael Ray show at 5pm.

Be sure to check out SmartFem Entertainment TV and other episodes Online, On Air, Everwhere!

Special thanks to Amy Matto designs of New York for providing Lea's wardrobe.
Breast augmentation is one of the most popular reasons women have in choosing a plastic surgeon so it's very important to learn the facts and separate the myths. Be sure to seek out a qualified and experienced Board Certified Plastic Surgeon before making a decision.