"SmartFem carefully screens and works closely with all products and services we recommend for our readers to ensure they are female friendly and do business with integrity. Mention that you are a SmartFem reader for extra special service. You can always come back to us at our resolution center if you have a problem."
-Lea Woodford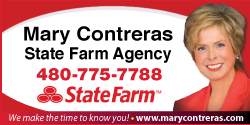 Mary Contreras
2145 E Warner Road, Suite 101, Tempe, AZ   Office Phone: 
480-775-7788

Maids to Order, Personalized Housekeeping for Phoenix
Maids to Order is A National Franchise of Full Service Cleaning and Housekeeping Professionals.  Established in Scottsdale, Arizona in 2004.  Corporate Headquarters in Cleveland Ohio, since 1988. Our ONE MAID, ONE HOME policy gives you PEACE OF MIND and MORE TIME… experience the PERSONAL TOUCH difference today!