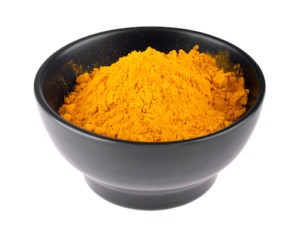 Face it, if you're a beauty products connoisseur trying new trends is a favorite pastime.
Whether it's the latest sheet masks to hit the market, or a DIY rose toner, trying new beauty products is one of the best ways to discover new methods for glowing skin.
And there's a new method that's spicing things up for face masks, and is quickly becoming the go-to ingredient for facial products on the market.
Turmeric, that yellow-colored spice you probably have hanging out in the back of the spice rack, is the holy grail for healthy skin in 2017.
And ladies everywhere are trying DIY methods or buying products with turmeric as a main ingredient just to reap the benefits of this wonderful spice.
Packed with antibacterial and antiseptic properties, turmeric face masks are great for those who struggle with acne. The turmeric helps fight and kill acne causing bacteria on the face, along with reducing oil secretion by the sebaceous glands.
It's also an anti-inflammatory, and helps calm the skin down. Because of this, turmeric is said to be great for people who have rosacea, eczema, and psoriasis.
Not only will turmeric give the skin a healthy glow, it helps calm down any skin issues. It even acts as a gentle exfoliator as well.
One of the best ways to use turmeric in skin care is to make a face mask and allow to sit on the face for 20 minutes.
Mix 1 teaspoon of turmeric with 1 teaspoon of raw organic honey and roughly 3 tablespoons of milk or yogurt. Mix together to create a paste.
Wash off with warm water, taking advantage of the natural exfoliants by gently rubbing your face in circular motions while rinsing the mask off.
Moisturize after washing the mask off and take a look at fresh, glowing skin.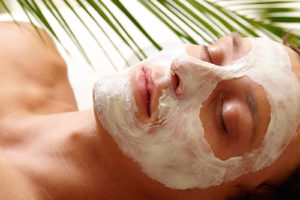 Turmeric helps with dry skin while evening out skin tone. It even is said to be a great anti-aging tool, helping fight against fine lines and wrinkles because it encourages cell turnover.
With all the beauty trends that come and go, perhaps it's safe to say that turmeric will continue to be a go-to as a great natural way to get healthy and happy skin.