Now that summer has officially begun, it's time to bring out your sunglasses and beach towels. Another way to celebrate the best season of the year is by trying a new nail trend. We've found four of the brightest, chicest and hottest nail art styles for you to experiment with — are you up for the challenge?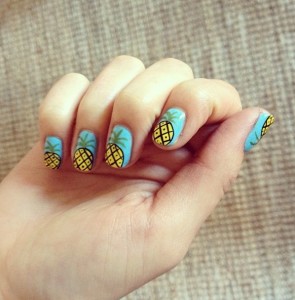 Fruity Nails
Fruit isn't just a great summer treat for your taste buds, but for your nails too. For this playful look, use a bright color for the background such as turqouise or hot pink, and then paint over top with the colors necessary for your fruit of choice — strawberry and pineapple are two of my favorites. For the nail art, use a tooth pick to make skinny lines and smaller dots.
Metallic French Manicure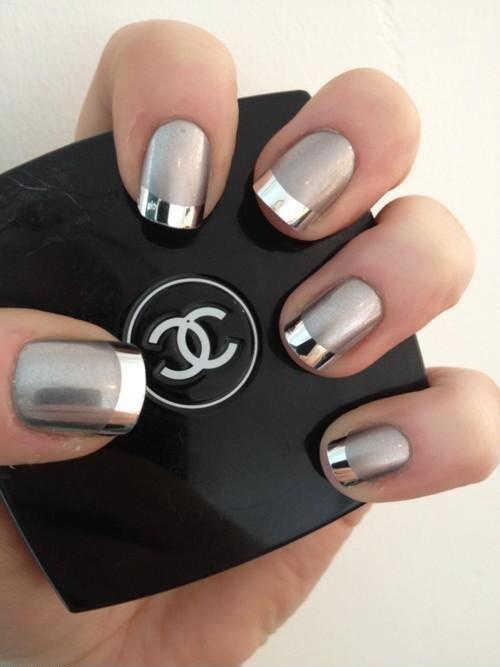 French manicures used to be essential for summer weddings and prom, but not anymore. The new twist on the french manicure is chic and modern. For this nail art look, you can buy strips of sticky metallic paper in the nail section. Cut them to size and stick them on the end of your nails. You can pick any background color you like, but make sure it goes well with the metallic such a gray or a light pink.

Chic Cuticles
Nail trends are all about accentuating one part of your nail, whether it's your tips or your ring finger. Recently, this focus has shifted to the cuticles. It may look like an odd trend at first, but make it pretty and fun with glitter. Paint your nail a solid color first, and then go over it with a different colored brush for the cuticle. Rather than follow your natural cuticle line, dramatize the look a bit and make the half-circle go cover about one third of your nail.
Navy Blue Nail
Navy is officially the new black this season. For a softer, less edgier look, paint your nails in this trendy color. Navy goes great with jeans, a cute white top or pattern. Make the look classic by keeping it solid and going over it with a simple, shiny top coat.