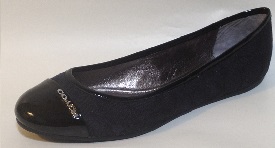 As we approach the end of July, the last of the summer vacations will take place.  Packing for travel is never easy, particularly when it comes to a shoe wardrobe.  The rule of thumb for summer travel is THREE pairs of shoes.  Yes, I know, you're gasping while thinking, "Three pairs of shoes? I couldn't possibly manage with only three!"  Trust me.  It can be done and it will make your life so much less complicated—lighter weight baggage, more suitcase room for possible purchases while away, and less stress.  The three styles are a pair of substantial flip-flops or casual open-back sandals, a walking shoe, and a pair of flats for dress.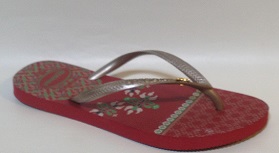 You'll want to wear your flip flops or sandals on the days you travel by air for ease in removing your shoes at security.  You'll wear that same pair of shoes for the beach and casual restaurants.  Havaianas are a great option as they come in an array of colors and offer a degree of support.  If Havaianas are not to your liking and do not offer enough support consider Fit Flops or any other sandal with a substantial sole.   I know several women who wore ONLY FitFlops during an entire European vacation and never had issues with sore feet, knees, or back.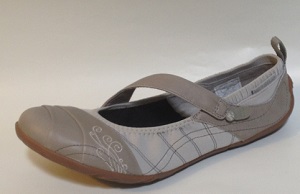 We all know your entire day and even your entire trip can be ruined if your feet hurt so your second required pair of shoes is a walking shoe.  A comfort Mary Jane style is always a great option.  It will look good with shorts, pants, skirts, and even some dresses, while offering the support you need for city walking, visiting museums, and even some moderate hiking.  I particularly like Merrells but Privos  and Naturalizers are two other great choices.
Lastly, a pair of flats is the correct selection for your third shoe, a dress shoe.  Yes, it would be nice to have a pair of high heels for evening dinners. However, most of us have found a pair of flats is more versatile and necessary if dinner requires a significant amount of walking between hotel and restaurant and/or if you have to stand for several hours waiting to get seated at your favorite restaurant.  If you absolutely do not wear flats then a low wedge could be a dressier compromise.  Opt for a shoe with some embellishment to add some pizazz for evening wear.
Always remember to break in a new pair of shoes before taking them on a trip.  I remember taking a brand new pair of Dr. Scholl's to Europe years ago and the blisters are still a painful memory!