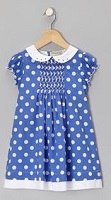 Polka dots make the masses smile and bring back fond memories of those whimsical childhood times…lots of sunshine, smiley faces and rainbows.  I'll never forget my first polka dot dress…it was blue and white and had a smocked front panel with a white peter pan collar.  I wore it repeatedly from kindergarten until I grew out of it in the 2nd grade.  All the teachers would comment on how adorable it was and I was prouder than a peacock with each and every compliment…that's my first memory of being a fashionista!!
Polka dots have been around since the early 1900's.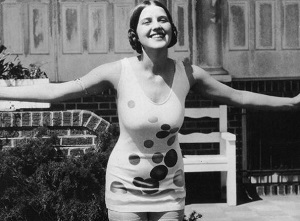 Norma Smallwood the 1926 Miss America wore them.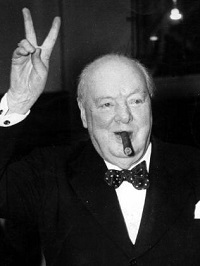 Winston Churchill wore them in the 30's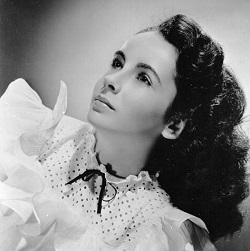 Elizabeth Taylor wore them in the 40's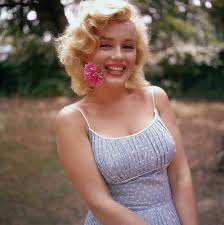 Marilyn Monroe wore them in the 50's
Lucille Ball wore them in the 60's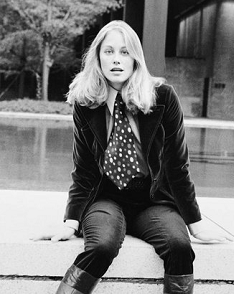 Cybill Shepherd wore them in the 70's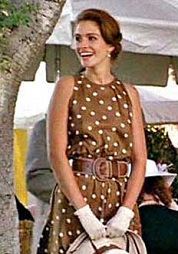 Julia Roberts wore them in the 80's.
Who doesn't remember Julia in the movie Pretty Woman??  She accompanied Richard Gere to a polo charity event wearing a chocolate color/white polka dot dress.  She made polka dots the rage in the 1980's.
Numerous celebrities wear them in this millennium as well.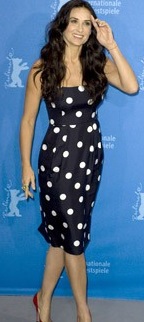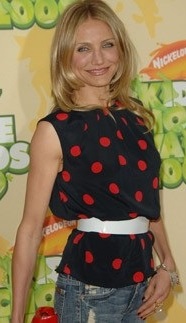 Cameron Diaz and Demi Moore look fabulous in this iconic print.
You see polka dots everywhere…that is if you look closely enough.  You name it and there can be polka dots on it!
They are on numerous styles of dresses and gowns with polka dots on them. It is easy to find everything from jeans, tights, and leggings to shoes, boots, and rain gear with this timeless print. Design companies put dots on everything these days, even kitchenware and home goods.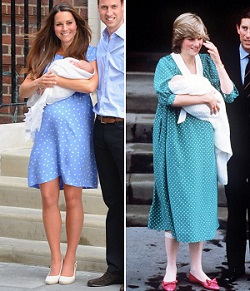 Recently Princess Kate wore polka dots when she took Prince George home from the hospital as did her mother-in-law, Princess Diana, when she brought Prince William home.
Polka dots never go out of style…They are tried and true in fashion!!  
Polka dots are a fun and playful fall necessity in everyone's wardrobe, young or old, male or female.  On dresses, scarves, handbags, footwear, jeans, wallets, ties, cufflinks, in one's home, etc.  They bring smiles to you and others, as well as make everyone's heart sing!  So go ahead, be creative and polka dot in any size, shape or color that your heart desires.  Bring more sunshine, smiley faces and rainbows into your world and share polka dots with the universe!