One of my friends recently applied at H&M. In the new employee pamphlet it says, "Underwear is never outerwear!"
Now while I understand not having a thong showing, or wearing a see through shirt with a lime green bra, but lingerie and certain types of luxury undergarments can be deemed high fashion if done right.
From Calvin Klein slip dresses to Jean Paul Gaultier Madonna-inspired bustiers, lingerie can be incorporated into everything from office wear to weekend happy hour appropriate!
Here are six ways to wear your "underwear" as outerwear: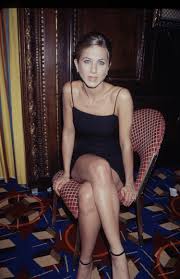 The Slip Dress– Usually found in silk or a similar material, slip dresses are a sexy way to bring back some of the charm from the 90s. Channel your inner Jennifer Aniston by choosing a simple black piece and accessorizing with cute heels on the weekend. For the workweek, toss on a cropped blazer with a cream colored slip dress and some jeweled flats.
Lace, Lace, and more Lace– Even though it does not grow on trees, lace is one of the easiest way to play with lingerie inspired fashion. A little lace trim at the bottom of a skirt, or even an all-over embroidered pattern can make your boring office colors a little more edgy and daring.
Bustier + Blazer– My personal favorite, and a recent trend that is here to stay, is the bustier-blazer combo. Coming off as sexy, sophisticated, and polished is something any woman can do wearing this ensemble. Snag yourself a black bustier with full coverage, pair it with a bright color blazer and you'll be ready for anything! The best part about this outfit is that it transitions from day to night flawlessly!
Silk– Although silk is not the most affordable material to don all the time, it does wonders for the lingerie look! A silk skirt, blouse, or even pants for the more adventurous, will leave you looking like a Victoria's Secret model.
 Stockings– Tread lightly with these babies because they sure do pack a punch in the lingerie and the fashion world. In the fall and winter  some long cotton stockings under your skirt or dress is adorable as well as functional! Dressing warm isn't something Arizonans are thinking about now, but in our beautiful mild winters, some nice long socks do just the trick to keep us toasty!  The panty hose side of stockings is worth dabbling in as well. If you don't feel comfortable baring too much leg at work, pop on some stockings with lace at the top and make sure the lace is well hidden. You'll feel sexy and comfortable, and isn't that what lingerie is all about?
Sheer Bliss– Last but not least, sheer clothing! (Only tops please ladies!) With a lacy black tank top under a sheer blouse, you can do no wrong. Not only is sheer material lightweight and won't make you sweat, but this way you can wear lace and sheer and still look classy as ever!
SIDE NOTE-Lingerie inspired clothing is not to be confused with sleepwear or pajama-esque clothing! Collared pajama shirts and silk pants/shorts can be reworked into your high fashion lifestyle with great ease. Simply throw on your favorite silk button down sleep shirt with a pair of dark skinny jeans and you're rocking the comfy cool style Rashida Jones and Rihanna have been caught wearing on the streets.
Here are some high-fashion examples of lingerie incorporated attire:
Lingerie inspired fashion is on trend right now! If you'd like to see more, Dolce & Gabbana, The Blonds, and Jean Paul Gualtier should be your go to designers for this year.