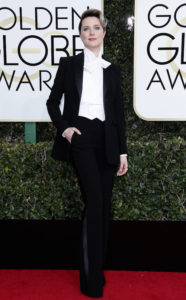 The 2017 Golden Globes are officially in the past, but some of the night's biggest moments are still being talked about.
And one buzz-worthy moment was when "Westworld" star Evan Rachel Wood arrived in a custom Altuzarra pantsuit, turning heads on the red carpet.
Wood is no stranger to the Golden Globes. She's attended the star-studded affair six times, and this is her third nomination for a Globe.
This year the 29-year-old grabbed a nomination for Lead Actress in a Drama for her role on HBO's new hit series.
While making her way down the red carpet, Wood took a moment to speak with Ryan Seacrest who was covering the event for E! News.
When asked about her wardrobe choice and who she was wearing, Wood explained that her unique pick was about more than just a fashionable pantsuit.
"I've been to the Globes six times. I've worn a dress every time," Wood said. "But I want to make sure that young girls and women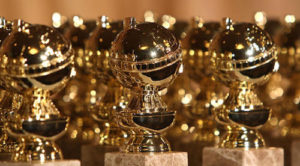 know they aren't a requirement and that you don't have to wear one if you don't want to. Just be yourself, because your worth is more than that."
Wood has been a longtime fan of the pantsuit ensemble, and has rocked it numerous times. Yet her old Hollywood sense of style brought a wonderful and timely message.