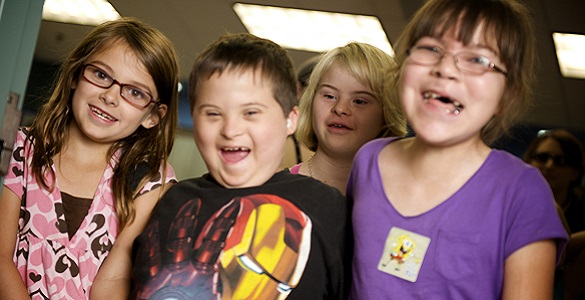 Circle K Employees, Customers, and Vendors Raise Over $5 Million for United Cerebral Palsy
 of Central Arizona, United Cerebral Palsy of Southern Arizona and Opportunity Village 
Through fundraising efforts at local stores and events throughout the State of Arizona, Circle K employees, customers and vendors generously helped raise over $5 million for UCP of Central and Southern Arizona.    The funds donated support the organizations' mission to help children and adults with disabilities including Down syndrome, autism, developmental delays, learning disabilities, and cerebral palsy.   Donations are collected every day when Circle K employees ask customers to donate their extra change at the register to benefit families and children with disabilities.  And vendors participating in the Aces High and Desert Klassic golf tournaments result in additional funding for UCP of Central Arizona's important mission.
UCP would like to acknowledge Circle K for its extraordinary efforts in supporting UCP and its families.  "Circle K promotes a culture that is deeply rooted in corporate responsibility, giving back to the community and making a positive difference in the lives of others," said Armando Contreras, CEO of United Cerebral Palsy of Central Arizona.  "UCP has been working in collaboration with Circle K for over 30 years, and with their help, thousands of children, adults and families have received the essential services they desperately need.  Because of the generosity from Circle K employees, customers and vendors, we have children and adults who were given the opportunity to speak their first words, take their first step,  and give a loved one a hug for the first time," he added.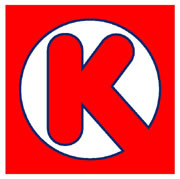 "Our record contribution level this past year is testament to the caring and generous community spirit of everyone we have the great privilege to employ and serve," said Paul Rodriguez, Vice President of the Arizona Division of Circle K.   "Our 30 year partnership speaks not just to the sincerity of the effort but also to the good and important work being done by UCP. Breakthroughs happen every day at the Dozer Center that our employees have the honor to witness and participate in. It lends greater meaning and higher purpose to each and every workday at Circle K. Everyone benefits," Rodriguez added.
Circle K will be honored at United Cerebral Palsy's annual event, Champions in Life Night Gala, scheduled for the evening of November 15, 2013 at the Ritz Carlton-Phoenix.  Circle K will be receiving the Laura Dozer Award, named after the daughter of Rich and Karie Dozer, who had cerebral palsy and passed in 2008.
Founded in 1952, the Central Arizona chapter of the nationally recognized agency has served as a private, non-profit health and human service organization for adults and children with disabilities and their families. UCP of Central Arizona's programming is designed to help children and adults reach their full potential and improve the quality of life of their family members.
UCP is committed to creating possibilities and nurturing opportunities for children and adults with disabilities. To accomplish our vision, we've become a leader in providing therapies, independent living services, inclusive and integrated educational based programs, innovative social opportunities, and basic research. We also bring support to families as they face the daily challenges of raising a child with a disability and hope for a life without limits for their son or daughter.
To learn more, please visit, www.ucpofcentralaz.org.