Some of the Best Super Bowl Commercials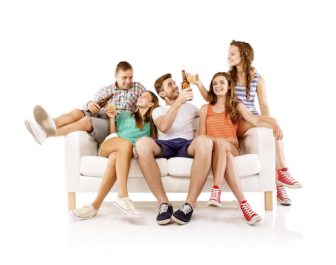 The Super Bowl is a big night for not only football fans, but for big advertisers to pump out their best commercials of the year.
With a hefty price tag, some slots cost roughly $5 million for 30 seconds of air time, the pressure is on to use the most of the time allotted while delivering a memorable message.
Whether these companies went for laughs or tears, here are some of the best Super Bowl commercials of 2018.
Toyota- "The One"
Still sticking with a sports theme, Toyota opted to go for a commercial that highlighted inclusivity, creating a funny ad with a beautiful message hidden underneath. A Jewish rabbi frantically leaves the synagogue and jumps into his Toyota Tundra to pick up his friend, a Catholic priest. They head to get another buddy, a Muslim imam, followed by the last man in the group, a Buddhist monk. Together they race to their destination, a football game.
Toyota- "Good Odds"
Toyota wasn't slowing down when it came to the heartfelt ads, and this one really tugged on the tears. The commercial revolved around Lauren Woolstencroft, a Canadian alpine skier and eight-time Paralympic gold medalist. The spot opens on a nurse holding up a newborn who is missing both legs and one hand. Throughout the commercial, we watch as the little girl grows and challenges herself in different sports, all while an odds countdown is displayed on the bottom of the screen. Eventually we get to present day where her odds are 1 to 1. The last shot of the ad is of the newborn, as though we just travelled in time, coming full circle of what's to come from the champion.
And perhaps one of the most buzzed about commercials is the next one, and for obvious reasons.
Doritos and Mountain Dew- "Blaze vs. Ice"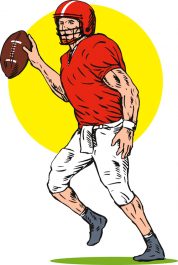 More like a song of ice and fire! Calling all Game of Thrones fans, this one was especially for you. As most of the world anxiously awaits the final season of the epic series in 2019, this hysterical commercial helped the process, slightly. Peter Dinklage, who plays Tyrion Lannister in the series, perfectly raps to Busta Rhymes while the one and only Morgan Freeman delivers Missy Elliot's "Get your freak on." The two rap battle in this epic commercial where Dinklage is fire, and Freeman is ice.