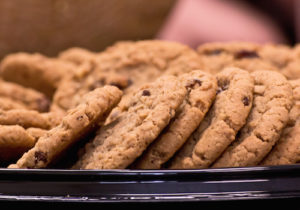 Eating healthy or following a diet shouldn't mean you have to give up sweets. We all crave something decadent from time to time.
But busting your diet or other healthy eating plans for a piece of chocolate doesn't have to some with a side of guilt.
There are plenty of dessert recipes that are healthy and delicious, minus all the added sugar and calories.
Here are five diet friendly desserts to try that are both easy and satisfying for any sweet tooth.
You'll need:
7 graham cracker sheets
1 tbsp unsalted butter, melted and cooled
1 large egg white, room temperature
2 tbsp nonfat milk
2 8oz blocks of fat-free cream cheese, room temperature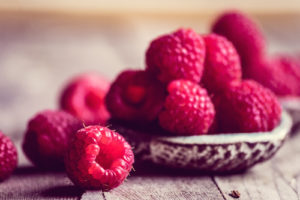 1/2 cup granulated sugar
1 large egg white, room temperature
2 tsp cornstarch
1 tsp vanilla extract
1 cup chopped raspberries
Preheat oven to 300 degrees and spray a 8 inch square pan with non stick cooking spray. Prepare the crust by blending the graham crackers in a food processor until fine. Mix in a bowl the finely blended graham crackers with the melted butter, adding the egg white and milk. Press the mixture into the pan and bake for 8 minutes. While the crust cools, beat the cream cheese and sugar in a bowl until smooth and combined. Beat in the egg white followed by the cornstarch and vanilla. Fold in diced raspberries. Spread the filling onto the crust evenly and bake for 27 to 30 minutes. The center should jiggle. Cool until the cheesecake is room temperature and cover with plastic wrap. Chill for 3 hours before serving.
Chocolate Peanut Butter Bananas
You'll need:
2 ripe bananas
Smooth peanut butter
Melting chocolate, dark or milk chocolate
Slice the bananas and lay out on a cookie sheet. Place a dollop of peanut butter on top of a banana slice followed by another banana slice so it's a sandwich. Freeze for at least an hour. Melt the melting chocolate per instructions. Take the banana sandwiches and dunk in the chocolate using a spoon or fork. The melting chocolate will harden once it coats the frozen banana sandwich. Enjoy or keep in the freezer for a cold treat.
Oatmeal Cookies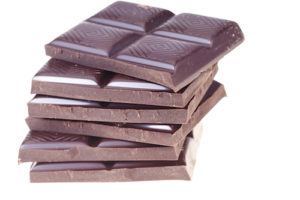 You'll need:
2 ripe bananas
1 cup instant oatmeal
1/2 cup raisins
Mash the bananas in a bowl and add the oatmeal and raisins. Mix until combined. Place spoon full onto a lined baking sheet and bake for 15 minutes at 350 degrees.
You'll need:
1 pineapple, cubed
1 cup light canned coconut milk
2/3 cup granulated sugar
1 lime, juiced
2 tbsp dark rum
1/2 tsp coconut extract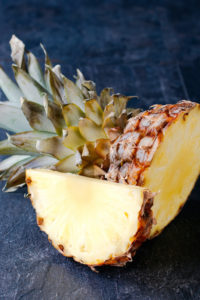 Add all the ingredients to a blender and blend until smooth. Refrigerate the mixture until cold. Pour the mixture into an ice cream maker, mixing first if ingredients separated. If you don't have an ice cream maker you can freeze in a container and scoop out once frozen.
You'll need:
2 bananas, sliced and frozen
1 can full fat coconut milk
1 cup frozen strawberries
2-3 tbsp maple syrup
Blend the bananas and coconut milk in a blender until smooth. Add the strawberries and maple syrup and blend. Pour the mixture into popsicle molds and freeze overnight. Remove when ready to be served.