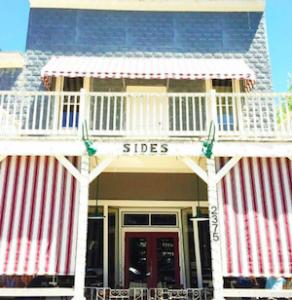 Northern California has become the go-to American wine destination, but don't be too quick to book your ticket to San Francisco International. Stardom has its downside in the Napa Valley, like crowds, traffic jams, and an increasingly corporate vibe to the tasting rooms.
This isn't the case in Santa Barbara County though! This region lies about 350 miles south of Napa, and offers a vastly different experience. The county's wineries are scattered throughout quaint, small towns with plenty of local character. The area's diverse micro-climates make it possible to grow premium cool-weather varietals such as Pinot Noir and Chardonnay, warm-weather-loving Rhone varietals, and even Cabernet Sauvignon. And besides wonderful wines, Santa Barbara County also offers great dining, shopping and lodging.
Los Olivos epitomizes the area's charm. It's a tiny ranch town turned wine destination, where you can park your car and wander the handful of streets and historic buildings. You'll find tasting rooms for dozens of premium small-production wineries. Try Stolpmann Vineyards for rich, bold Syrah, silky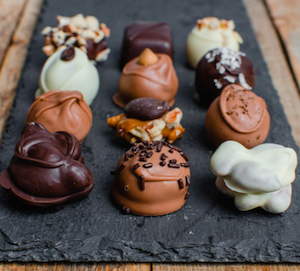 Grenache and crisp white Rhone varietals.
There are plenty of upscale gift shops in town, and a "tiny house" occupied by Staffords Chocolates. DO NOT deny yourself the pleasure of enjoying their gooey, decadent truffles and sea salt caramels.
And don't miss lunch at Sides Hardware and Shoes (who knew it was a restaurant!?). You'll be charmed by the wonderful vintage building that started life as a hardware store. And the food? The homemade soup and sandwiches are out of sight, made with Sides' hand-smoked bacon and pork. Did I say "bacon?" Yum.
And ranch life still thrives around Los Olivos: check out Jedlicka's Saddlery, a real working tack shop where you'll find bits, boots, belt buckles, and wheel barrows (and the awesome Western shirt bought by yours truly).
Heading west through the rolling Santa Rita Hills along Highway 246, you can stop at any number of great winery tasting rooms. Try award-
winning Melville Winery just east of Buellton for some of this Sommelier's all-time favorite Pinot Noir.
Even further west in the town of Lompoc is a must-see for wine geeks — the Lompoc Wine Ghetto. There are no fancy Tuscan-style tasting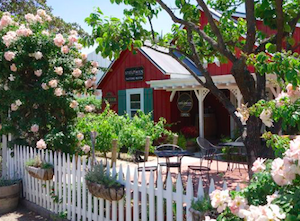 rooms here: the Ghetto is an industrial park where "garage wineries" make small-production, high-end wines. Big name producers like Sea Smoke got their start here, so you may be lucky enough to discover a fledgling winery such as Flying Goat Cellars that may some day be a household name. You may even end up tasting with the winemaker! Be warned, though; these boutique wineries don't have full-time hospitality staff and are only open for tasting on the weekend.
You can always complete your Santa Barbara wine vacation with a day at the beach, just a few miles down the road. You'll have enjoyed an awesome road trip with wine, food, sun, sand and surf, and it doesn't get any better than that. Cheers!