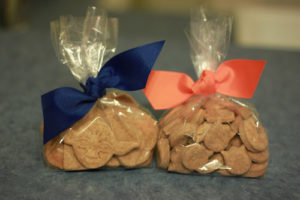 I spoil my dog. There, I admit to it, and I'm okay with it.
But who doesn't? We all love our furry friends, and with love comes the desire to surprise them with toys galore and an abundance of treats.
I'm a big advocate for natural products, even for my dog. You won't find Rawhide in our home. Only yummy natural snacks.
And going the natural route doesn't have to be an expensive transition. There are wonderful recipes for homemade treats that take no time at all to make.
Peanut Butter Biscuits
You'll Need: 2 cups whole wheat flour
                       1 1/2 tsp baking powder
                       1/3 cup peanut butter
                       1 cup warm water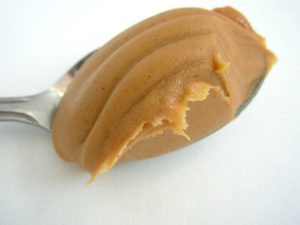 Preheat your oven to 375 degrees and line a cookie sheet with parchment paper. Next, in a mixing bowl mix together the flour and baking powder. Add the warm water and peanut butter and mix all ingredients together well. The dough should be the consistency of cookie dough. Add flour or water depending on if the mixture is too wet or dry. Roll the dough out and use a cookie cutter to cut out shapes for the biscuits. Place them onto the parchment paper and bake for 20 minutes.
Banana Ice Cream
You'll need: 3 ripe bananas
                      32oz plain yogurt
                      1 cup peanut butter
Blend all of the ingredients together using a mixer or blender. Once mixed well, pour into an ice tray and freeze for 3 hours. Keep stored in freezer.
Sweet Potato Chews
You'll need: sweet potato or yams
Preheat oven to 250 degrees. Wash and dry the sweet potatoes or yams, or both! Thinly slice length-wise and place onto a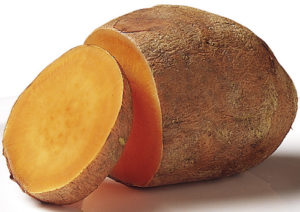 baking sheet. Bake for 3 hours, turning them halfway through. Allow the potatoes to become dry and chewy. Once cooked, store in the fridge to keep them fresh.
Homemade treats are a great way to reward your pet, and healthy too. Remember to modify recipes as needed should your pet have any food allergies. Enjoy!