Welcome back to our Wine Adventure Challenge, where our goal is to push you out of your wine comfort zone: to introduce your palate to tasty new varietals and explore new wine regions. In Part 1 we sampled five white wines. Reds are up next, so prepare to sip, savor and enjoy…
1 – Valpolicella Ripasso from Veneto, Italy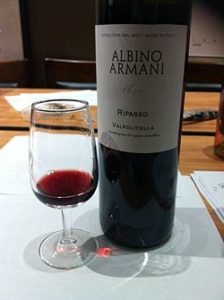 $15 to $25
Eating Italian food without drinking Italian wine is like having peanut butter without jelly. Italy's wines bring out the best in anything with a red sauce, and most of us have tried a Chianti. But your "stretch" wine is Valpolicella Ripasso, a blend of three red grapes from Northeast Italy. Nicknamed "Baby Amarone," Ripasso combines the good natural acidity of Northern Italian wines with the rich flavors and round finish of an expensive Amarone. Most Italian restaurants will have a Ripasso or two on their menu (Zenato Ripasso is popular), so order up a bottle to sip alongside your spaghetti.
2 – Garnacha from Spain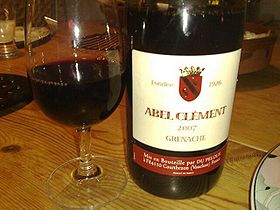 $8 to $15
Spanish Reds should be your go-to for flavor and value. The Garnacha grape (called Grenache in France) grows beautifully in hot, dry Spain, and makes a medium- to full-bodied red wine with rich dark berry flavors. Garnacha is great with burgers or pizza, and you can pick one up for less than $10 (look for Garnacha de Fuego). Or for something really special, treat yourself to the gobs of dark fruit and bold structure of Alto Moncayo ($40).
3 – Pinot Noir from California or Oregon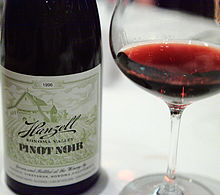 $10 to $100
There is no grape that's more versatile than Pinot Noir. It pairs beautifully with lots of food choices and can certainly be enjoyed by itself. The grape originates in the Burgundy region of France, but also grows beautifully in cool-climate regions of California and Oregon. Pinot is the least tannic of the Reds (not bite-y or suck-your-mouth-dry), so it finishes soft and velvety on your palate. The smoky black cherry flavors pair beautifully with Grilled Salmon, mushroom dishes or duck. For great California Pinot Noir, look for Russian River Valley, Carneros or Santa Barbara on the label, and for a slightly lighter-bodied style choose Willamette Valley from Oregon.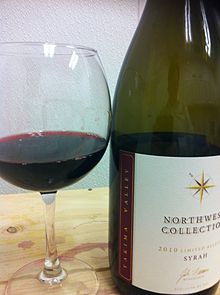 4 – Syrah from California or Washington
$10 to $100
Syrah has been called "the new Merlot," because it can be full-bodied and flavorful but still soft and approachable. The grape hails from France, and dominates Australia under the nickname Shiraz. In America, Syrah can be fruity and medium-bodied (in the $10 to $15 range) or bold and complex ($20 and up). For some real drinking pleasure, try a Tensley or Stolpmann Syrah from Santa Barbara County, or anything from Charles Smith in Washington. And don't forget to throw a lamb chop on the grill — Syrah and lamb do the Happy Dance together.
5 – Bordeaux from France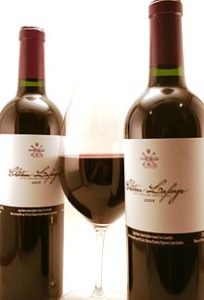 $10 to $5000
If you're a Cabernet or Merlot drinker, you need to experience The Original. The Bordeaux region of France is the Motherland of Cabernet and Merlot, and produces bold, full-bodied blends that you can drink now or age for years. Bordeaux is the Big Dog of the red wine world, and ought to be in your glass the next time a Rib Eye is on your plate. And you don't need to break the bank — for $15 to $20 you can get a good entry-level bottle, but do yourself a favor sometime and spend $50 or more to taste Bordeaux' depth, richness and structure. Go for a St. Emilion to taste the world's best Merlot, or a Pauillac for truly mind-blowing Cabernet.
So I hope you're inspired to leave your wine rut behind. Go ahead and try all 10 of our Challenge wines: just be sure to enjoy them with good food and good friends. And let us know your favorite! Salud!