Nothing sets the stage for some serious rugby action and a day of fun, food and drink than a classic rock cover band named Whiskey's Quicker.  And no band can bring a raucous close to a rollicking day of rough-and-tumble rugby than the Keltic Cowboys, Arizona's premiere Irish rock band.
Any day of live rock and live rugby with the best food truck fare in the Valley and a World of Beer on tap in Arizona spring sunshine is a good day.  And Saturday, April 12th is that day, when the Fiat of Scottsdale Rugby Bowl: Spikes & Spokes makes its Valley debut at 1:10 p.m. at WestWorld of Scottsdale as one of the world's most popular sports meets the rolling thunder of motorcycles.  As hundreds of the hottest bikes in Arizona growl along the field, the nationally-ranked team from Arizona State University will take on the #1-ranked team and defending college champions from Brigham Young University.
First up on the stage will be Whiskey's Quicker, an 
Arizona-based cover band formed by AZ Sports 620 AM and the Arizona Republic's own Dan Bickley.  They have been rocking local events and festivals since 2011 with a range of songs from artists such as Van Halen, Bon Jovi, Journey, Led Zeppelin, Scorpions, Aerosmith, AC/DC, Guns N' Roses and Godsmack.
Then it's time for a showdown between the #1-ranked rugby team in the country, powerhouse Brigham Young University and nationally-ranked Arizona State University.
Wrapping up the event will be the Keltic Cowboys, Arizona's premier Irish Rock Band, which has been entertaining the beer drinking, live music-loving masses for over a decade.  They will pommel the rugby post-game crowd with their signature rocking mix of guitars, highland pipes, banjo, mandolin and accordion.
General Admission tickets are just $12 in advance, get tickets here or $15 at the door.
Expect top-notch entertainment and hospitality.  Gates open at 11:30 a.m.  Fans can choose from a general admission ticket, the World of Beer Garden, field-side tailgating or relaxing in one of several other tents including a shaded mid-field VIP tent, a reserved Arizona State University tent or non-alcoholic reserved Brigham Young University tent.  A VIP Sky Box option is also available for large parties and groups.  Those interested in corporate sponsorships should email us here.
Additionally on that day, motorcycles will roar into The Fiat of Scottsdale Rugby Bowl like rolling thunder.  The best college rugby will be on display and the twin-barreled music of the Keltic Cowboys and Whiskey's Quicker will pommel partygoers at WestWorld.  But amid the fun and the bone-bruising action there will be a serious issue being addressed by way of simply riding a motorcycle: breast cancer.
The Rugby Bowl is teaming up with Bikers for Boobies, a non-profit 501(c)3 that provides cancer awareness, education and financial resources for cancers, including breast cancer, will be the primary charity partner for the new event.  Each person riding a motorcycle to display within the event grounds will be able to attend the event for free upon making a $5 donation to Bikers for Boobies.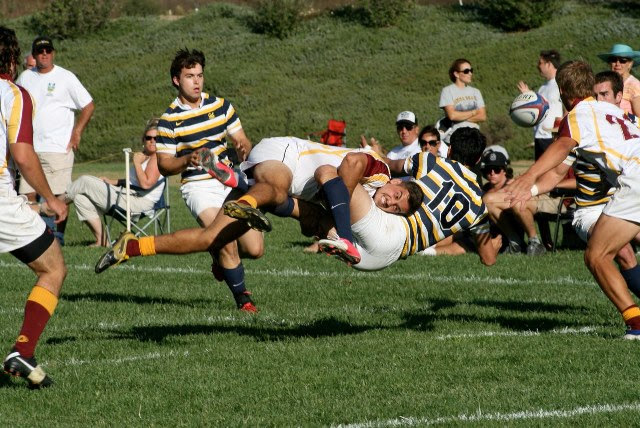 Tickets are now on sale atTheRugbyBowl.com, the sport that inspired American football and is now one of the fastest growing sports in the world.  In Rugby the players don't use helmets, shoulder pads, or any padding and occasionally stomp on one another.  This has led to terms such as maul, ruck, and scrum.  The non-stop down-and-dirty action is also the newest Olympic sport and will make its debut at the Summer Games in 2016.
The Rugby Bowl, like the Scottsdale Ferrari-Maserati Polo Championships: Horses & Horsepower, comes to the Valley as a new and relatively unknown sport that has the potential to be a perfect fit for a sports-and-action hungry fan base.  Heineken Light is serving as the event's Presenting Sponsor.
This past June 22nd, the same ownership and production team also launched "The Hottest Race on Earth."  Organized by the co-founder of Pat's Run, Scottsdale's Beat The Heat was called the best racing field in Arizona in two decades and was won by a two-time Ethiopian Olympian.  The group's Scottsdale Ferrari-Maserati Polo Championships: Horses & Horsepower is now the most attended polo event in the United States or Europe after more than 12,000 gathered at WestWorld a few months ago.
Information and tickets are now available at www.TheRugbyBowl.com.
For media inquiries please contact Jennifer Parks at Jparks@RoseMoserAllynPR.com or by phone at480.495.3806.