SmartFem's Phoenix plastic surgery expert Dr. Richard Joseph Brown "Dr. Rick" continues our series on plastic surgery with the topic of Choosing Your Plastic Surgeon.
The most important decision you can make with respect to your health and well being besides leading a healthy lifestyle full of exercise and healthy foods, is what doctor you choose. In this day and age because medical reimbursement from insurance companies has decreased, all types of physicians are trying to do more and more elective cash-pay types of procedures. Most doctors are doing anything and everything nowadays (whether they were trained in residency or not) to perform those procedures.
Sometimes it is hard to determine who is qualified to do a procedure. Does your Gynecologist inject Botox and filler? Does your Dentist sell HCG? Does your Internal Medicine doctor perform liposuction? Does it even matter?
Of course it does.
When choosing a Plastic Surgeon, or any doctor to take care of you, doing your homework is key. Wouldn't you want to go to a specialist that has years of training in a specialty that aligns with what you are seeking? It does not make sense for your Gynecologist to perform open-heart surgery on you. In this day and age many doctors perform cosmetic procedures without the board certification to back their knowledge and skills.
When it comes to plastic surgery the first thing to discuss is the difference between a Plastic & Reconstructive Surgeon and a Cosmetic Surgeon. Consider this.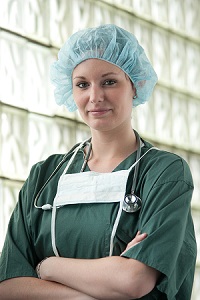 A board certified Plastic Certified Plastic Surgeon has had rigorous training (6-8 years) after medical school on all aspects of surgery and plastic surgery. Armed with this knowledge, they are highly trained in facial and body cosmetic and reconstructive procedures. Any surgeon can call themselves a cosmetic surgeon, no matter what their training or background is. All plastic surgeons are cosmetic surgeons, but not all cosmetic surgeons are plastic surgeons. Look for accreditation by the American Board of Plastic Surgery.
Board certified plastic surgeons are commonly also members of the American Society of Plastic Surgery (ASPS). Being a member in this society requires the plastic surgeon to take 150 hours of continuing medical education activities every three years.
So do your homework. Ask the right questions of your surgeon. If he or she can't give you the right answers, you're probably not at the right place.
Dr. Richard Joseph Brown "Dr. Rick"  is a plastic and reconstructive surgeon serving the Phoenix, AZ area with practices located in Scottsdale, Arizona, as well as Sun City West.  Dr. Rick is an expert in the field of plastic surgery and frequently contributes to SmartFem.

480-947-2455
Scottsdale
 | S
un City