How Much Sunscreen Should You Put On Your Face?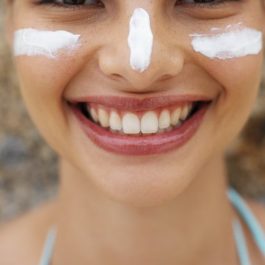 We've all been told sunscreen is one of the best anti-aging products we can use. Wearing sunscreen everyday under our makeup can help prevent early signs of aging, fine lines and wrinkles.
But if you're anything like me, you only tend to wear sunscreen when lounging poolside or at a beach.
Wearing sunscreen daily, whether you're inside at the office or out in the sun, is a great habit to get into and one dermatologists can't stress enough.
The key for many people trying to get into the sunscreen habit is to find one that doesn't feel too greasy and sits well under their daily skincare products.
Looking for a daily moisturizer with SPF already added into the formulation is one way to kill two birds with one stone and get straight into the habit of wearing SPF daily.
But if using two products works just as well, make sure the sunscreen is at least SPF30. That's the minimum amount one needs to be protected from UVA and UVB rays.
However, if laying by pool is on the day's agenda, aim for SPF50 for the best protection.
The other trick in ensuring you're getting the right protection from the sun is to put on the correct amount of sunscreen. Usually, most people don't put enough on.
Custom skincare line FutureDerm recommends everyone to use a quarter teaspoon of sunscreen everyday, twice a day. Whether the sunscreen is a powder, cream, or liquid, the measurement is the same.
Understanding how SPF works is essential for those days spent out in the sun. Sunscreen labeled SPF30 means it takes 30 times longer for you to burn than if you weren't wearing sunscreen at all.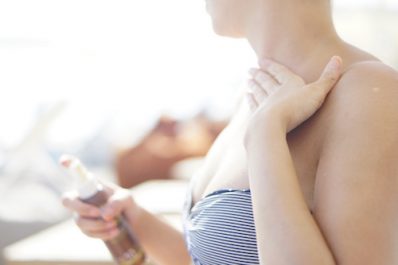 For those who tend to burn quickly, using SPF50 is going to be a better option than using a lower SPF. Same goes for those who like full sun exposure while hanging at the beach.
Using a higher SPF will help prevent the skin from sun damage and burns, and of course don't forget to reapply the sunscreen to keep your skin healthy and burn-free.