Honoring Frida Kahlo's Legacy
Frida Kahlo was a Mexican artist who painted hundreds of surrealist pictures and portraits. Currently a few of her paintings are on display at the Heard Museum in downtown Phoenix. If you have not been already, the room is filled with works by Kahlo and her husband Diego Rivera, also a painter specializing in murals. There are famous paintings that viewers are bound to recognize next to early sketches and drawings Kahlo made in her youth. The exhibit also includes replicas of outfits she would have worn along with photographs of her life and relationship with Rivera.
Although Kahlo's artwork is iconic and well known, there is a line between honoring her legacy and exploiting her image.
Kahlo was a bisexual communist who defied traditional beauty standards in every way possible. She wore traditional indigenous garb and she was disabled for most of her adult life from a car accident. While her face and full brow may be fun and quirky to stick on every surface possible, the artist has more to offer than to be a pretty face plastered on shirts, posters, and phone cases. Kahlo abhorred capitalism and these acts of consumerism just sully her name and everything she valued politically and personally. Kahlo was no Warhol, and although she was an early master of the aesthetic selfie game, her image reproduced over and over again on random items for purchase dishonors her artistic legacy. She was raw and emotional in her artwork, not commercialized.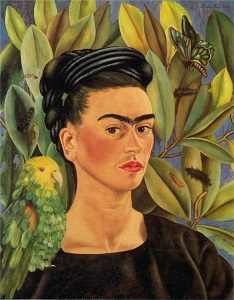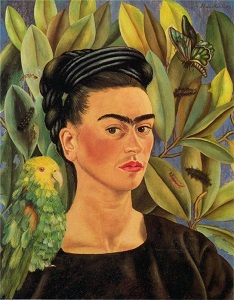 To celebrate this woman is one thing, but to exploit her is another. Wearing a flower crown does the artist no good posthumously, but educating people about her can (and you can wear a flower crown while doing it!). Kahlo was a pioneer in Mexican and female art. The Heard Museum and other Phoenix-based groups such as the Phoenix Fridas celebrate the artist's legacy and honor her accomplishments while having a good time doing it.
See the exhibit before it exits the museum on August 20, 2017. Crescent Ballroom is also hosting an event called Queer Frida to benefit a film about tolerance based in Arizona. This event is centered around Kahlo and celebrates her legacy as a queer woman in the art world.