Maricopa County Waives Adoption Fees Again in Time for Holidays
Every child's dream is to find a puppy or kitten under the tree on Christmas morning. Puppy searching during the holidays, however, can cost more time and money than one may think.
Maricopa County Animal Care and Control is once again waiving adoption fees for "bully" breeds in their shelters due to a generous donation. The organization is reaching capacity and released a statement encouraging adoption of Pit bulls and bull mixes.
While many people seem to pass up these dogs because of the way they look, these dogs are nonviolent and just looking for a forever home.
Some of the animals at the shelters of MCACC have lived in the shelter for over three months. A spokesman for MCACC told ABC 15 that people will be able to take one of the dogs who have been at the shelter for a while home for only a $17 fee.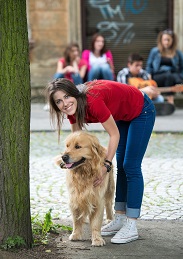 The importance of "adopt, don't shop" is prevalent during this time of year as parents and college kids search for puppies and kittens to take care of and raise. While this may seem like a nice idea of having a small animal, the time needed to train, care for, and wait on your puppy or kitten is often overlooked.
With older dogs or shelter dogs, there is no time wasted in making your new best friend. Often times these dogs are housebroken and trained already, so there is no learning curve. Some of these dogs have not known known a family lifestyle, so training them how to be a part of your family can be more rewarding than cleaning up pee off the floor from a puppy who has barely been weaned from his mother.
Maricopa County is giving Arizona residents looking to grow their family a chance to give back both ways.
Visit the MCACC website or shelter for more information on giving these animals a new loving forever home.