What Better Time Than Now
Have you asked yourself why people wait till the New Year to make resolutions? Is the beginning of the year, the motivation one needs to take action and truly make a change?! With the end of the year approaching in a few months, I find myself reflecting on the things I'd like to accomplish before transitioning into 2018.  This could range from the goals I set earlier this year to goals I set a few months ago, or it could be something I recently decided I needed to act on. Time is endless, and though we all love things that symbolize new beginnings, we can't always wait on it. You should always be evolving, learning, growing and taking action. Each day should be a fresh start to be better, and do better.
Oprah Winfrey once shared. "Year's end is neither an end nor a beginning but going on, with all the wisdom that experience can instill in us. Cheers to a new year and another chance for us to get it right".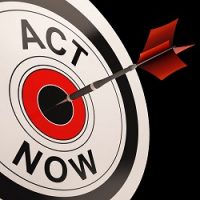 A new year is just that, a new year. You decide what to do with your time. If there's something you want to do, or something you are waiting on, stop waiting. Don't end 2017 talking about it, and then wait to pursue it in 2018. Make use of the months you have left this year. Walk into 2018 working towards your goals.
As you unwind and enjoy your weekend, I encourage you to reflect over your year. Are you where you had planned to be when the year began? If there are still things you'd like to accomplish or see happen in the coming year, then what are you waiting for? You can't predict how or when things will happen, but you can influence it. It starts with you. You have to decide to take action.  Don't wait for someone to give you the ok, and don't let months pass because time doesn't wait for anyone. If there is still breath in your lungs and you have the will to make it happen, then do it! What better time than now to create the change you'd like to see.