Marches For Gun Control Hope To Spark Change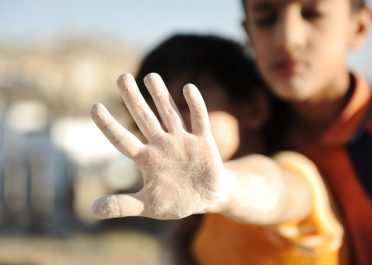 In the wake of yet another tragic school shooting, the push for stricter gun control laws is being spearheaded by various marches taking place in March and April.
On February 14, Nikolas Cruz, 19, walked into his former high school where he used an AR-15 rifle to shoot and kill 17 students and teachers before using the chaos to slip out of the school and attempt to walk away.
The shooting, that took place at Marjory Stoneman Douglas High School in Florida, is now the deadliest high school massacre since the attack that happened in 1999 at Columbine High School in Colorado.
Now, after yet another deadly mass shooting by a man with an assault rifle, survivors of the shooting along with others are marching for change in gun control laws across the country.
The student-led protests not only are in favor of stricter gun control laws, but for more mental health resources including recognizing and treating troubled youth.
Here are a few marches taking place that people can participate in, according to Time magazine.
March 14- National School Walkout
Created by the Woman's March group, the Empower Youth group is asking for all teachers, students, staff and administrators across the country to walkout of their school building for 17 minutes, one minute for each student and teacher who was killed in the Florida school shooting. The walkout will begin at 10 a.m. in every time zone.
March 24- March For Our Lives
Student organizers, including students from Marjory High School, are marching in Washington, D.C. that day to protest the current gun legislation, and to rally for gun control reform. The march is also to advocate for students to have better safety within their schools.
April 20- National High School Walkout
The national walkout is calling for all high school students to walk out of their high school and not agree to return until Congress creates and passes better gun control legislation. The walkout is being held on the 19th anniversary of the Columbine High School shooting.