Local Organization Providing Free Spay and Neuter to Valley Residents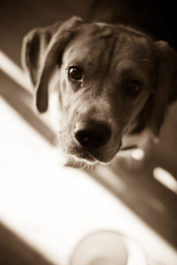 Is it time for your furry friend to get spayed or neutered? Fix.Adopt.Save is hosting their Free Spay & Neuter program across the Valley this weekend, according to ABC15.
The organization brings together various animal welfare organizations to help educate people about adoption, the importance of spay or neutering pets, and to raise awareness about the growing problem of homeless animals across the Valley.
The goal set for the one-time only event is to have 900 animals spayed or neutered in an attempt to help cut down on the growing population of dogs and cats without homes and in shelters.
Sadly, many animals who end up in a local pound are euthanized if they are not adopted out. These shelters, often referred to as kill shelters, give anywhere from 5 days to 72 hours for a pet to be adopted or returned to its owner before being put down.
This is especially the case if the shelter is operating at max capacity, which many often are.
Many dogs that are euthanized are perfectly healthy, and very few that find their way into a shelter are fixed. In 2015, the Maricopa County Animal Shelter reported out of the 36,000 intakes they received, 8,000 animals had to be put down.
Much of this had to do with the fact that the shelter was overflowing. The shelter even had one day where they took in 100 animals who were dropped off or abandoned.
One way to help combat an overflowing homeless pet population is to have animals fixed. The Fix.Adopt.Save program hopes that by offering the service for free it will entice people to bring their pet in to have the procedure.
There are a few rules pet owners must adhere to if they want their pet to qualify for the program.
All animals must be between 3 and 60 pounds in weight
No pets 5 years of age or older
Limit 2 pets per household
All animals must be in good health and friendly
Cats must be brought in a carrier, dogs must be on a leash
No pets in heat or pregant
No feral cats or rescue organizations
No food after 10 p.m. the night before surgery
Water is ok
No obese or cryptorchid pets
The service is only open to Maricopa County residents and will take qualifying pets on a first-come first-served basis. Free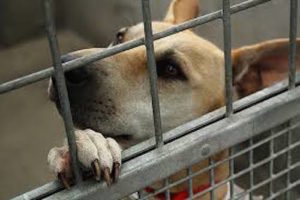 vaccines will also be provided to both dogs and cats.
Check in begins at 7 a.m. on Saturday, March 3. The event will continue on Sunday, March 4. For a complete list of rules and regulations including pre and post surgery information visit their website by clicking here.
Participating locations are also listed on the event website for those interested in taking part in the free spay and neuter clinic.