"Netflix and Chill" may just be the words you want to hear!
The results are in! Netflix conducted a study that stated 58% of people think that Netflix is a bonding activity for them and their significant other. Makes sense! Don't you think it's important to find someone who has also binged watched every episode of How I Met Your Mother? And if they haven't already seen and discussed their opinions on Making a Murder are they even worth your time? Obviously not because they are probably living under a rock!
Compatibility is very important and the question you should ask your new male friend (after looking up your horoscope compatibility) is…"what shows are you watching on Netflix?" If their answer is "none" you can quickly move on to the next eligible bachelor because this guy clearly doesn't have a life. I mean, how do you live without Netflix?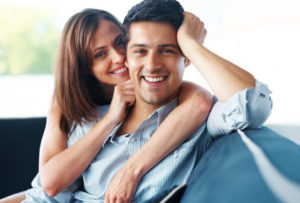 27% of people from that same Netflix study said that liking similar Netflix shows is CRUCIAL to a lasting relationship. I mean of course it is! Do you have a show that you religiously watch? One that is very dear to your heart? You want to share this with your significant other! You don't want to watch your favorite show while your boyfriend continuously scrolls Instagram. All I see on Snapchat stories nowadays are couples cuddled up on the couch getting their streamin' on (relationship goals, am I right?).
Forget about bar hopping and going out to dinner. "Wanna order in and watch Netflix?" Music to my ears… and to the other 72% of people who would so much rather stay in than paint the town red! So fellas, stop counting your pennies and saving for those fancy dinner dates. All you need is a comfy couch and a Netflix show worthy of our time. Oh and maybe some In-N-Out Burger!
Be honest, how many of you spent your Valentine's Day doing nothing but netflixing and chilling? Same!