Women Everywhere Are Getting Married – To Themselves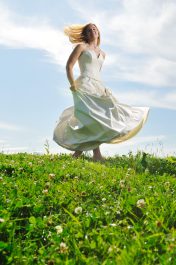 Ring the wedding bells, women are starting a new tradition and it doesn't include a groom.
That's right, single women everywhere are choosing to embrace themselves by putting a ring on their own finger.
It's a fairly new trend and one that is gaining a lot of attention, especially when there are more single women now than ever before.
Roughly 51 percent of women today are married compared to over 70 percent in 1960, according to ABC News. But the idea that women could marry themselves is nothing new.
The hit HBO series "Sex and the City" dedicated one episode to Carrie Bradshaw exploring why single women are never celebrated for just being who they are.
In the episode titled "A Women's Right to Shoes," Carrie explains to her friend Charlotte how people spend a lot of time and money celebrating other's choices to get married and have babies.
"And if I don't ever get married or have a baby what? I get bubkis?" Carrie asks Charlotte.  "Think about it, if you are single after graduation there isn't one occasion where people celebrate you."
Although funny, the episode truly sheds light on the realities of the social pressures still put on women to get married and have a family before turning 35.
It seems the value of a woman and the measure of her success still weighs on if she's said "I do" and is expecting a child.
Today, more women are choosing to cast what society deems acceptable to the side and live the life they want to live and makes them the happiest.
For some women putting a ring on their own finger and pledging to always love and appreciate themselves for who they are and the person they have become is the best commitment they can make.
And some even choose to throw themselves a wedding. That's right, women are walking down the aisle in front of family and friends to read vows to themselves and pledge their love and support to the choices they have and continue to make.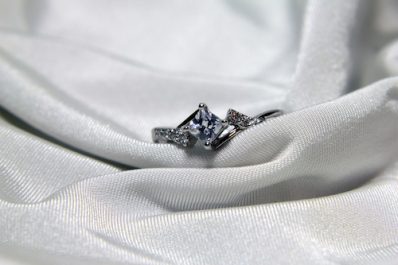 There are even kits available for purchase that help women celebrate themselves.
Called the I Married Me kit, it comes complete with a ring, vows, and daily affirmation cards. The message behind the kit is to remind women there is nothing wrong with choosing yourself over anything else in life.
And loving and respecting yourself is definitely something worth celebrating.