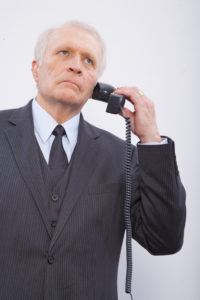 Remember when the IRS was making phone call telling people if they didn't pay up they would be arrested?
Spoiler alert – it wasn't the IRS calling, and people all over the country reported receiving the scam phone calls, including residents in Arizona.
Now, there's a new phone scam that has made it way to the Valley, and anyone can unknowingly fall victim to this incredibly simple scam.
People who have received the phony calls report upon answering their home or cell phone they hear some sort of disturbance on the line such as static. The person on the line starts asking the question, "Can you hear me?"
It's the one word answer of "Yes" the scammers are hoping you reply with. The scammers record the person on the other end replying, and use the recorded audio to make unauthorized purchases on credit cards, according to 12 News.
The audio can also allow the scammers to make over-the-phone purchases by playing your voice recording saying the word "Yes."
The Attorney General's office released a statement warning those who receive these types of calls to hang up immediately and do not say anything.
It was also stated in the press release that those who have received the phone call reported the number displayed on their caller ID came up as a local number.
Tips on how to avoid being scammed include not engaging with the person calling, never giving out personal information, and if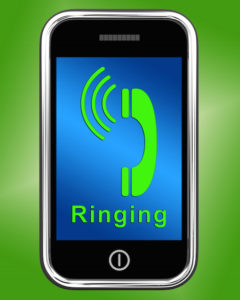 you're not sure if the caller is someone you know or a scammer let the call go to voicemail.
Not only is this scam making its rounds, but the IRS also released a statement reminding people that tax season is upon us, and that means the infamous IRS scam phone calls are starting to pop up again.
The IRS wants to remind people they will never call and demand for payment over the phone, ask for sensitive information such as credit card numbers over the phone, or threaten you with legal action if you don't comply.
Again, hang up and report the calls to the IRS or Attorney General's office.