The Slow Death of Cable Television
Last week the Emmy's aired on cable television and although there were incredible strides in diversity, there was also buzz about streaming services such as Hulu, Netflix, and Amazon.
The Handmaid's Tale, a Hulu original adaptation of the dystopian Margaret Atwood novel, walked away with 8 awards. Elizabeth Moss, who broke out into the mainstream with her performance as Peggy in Mad Men, won for Outstanding Lead Actress in a Drama series. This is the only time she's won despite being nominated for Mad Men around seven times.
Robin Wright was nominated five times for her work on House of Cards, a Netflix original series. Transparent, an Amazon series, also won seven Emmys between 2015 and 2016.
What does this mean for cable?
Collectively streaming services had more nominees than any cable network combined. This implies better content is coming out of streaming services than actual cable networks.
We have seen the slow move away from cable over the past few years, but now we are finding that perhaps even the quality on streaming services in better than cable television shows. Based on award shows, this shift against the cable companies might happen altogether sooner than they think.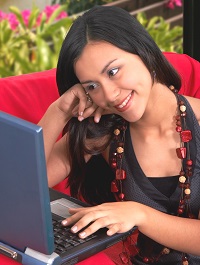 Aside from HBO, AMC, and other premium cable outlets that already offer their own streaming service online for purchase, cable has not kept up with the innovation streaming services offer show runners. There is obviously more freedom to be creative and portray scenarios that otherwise would never air on television without a great deal of censorship.
Orange is the New Black, Handmaid's Tale, Transparent, Mozart in the Jungle are only a handful of examples of award-winning shows created and offered by streaming services.
The shift against cable is aided in part by the price and availability. Although some cable companies are beginning to move away from a contract model, across the globe people still have more and easier access to the internet than they have cable subscriptions.
Pew Research reports that while around 88 percent of people in the United States use and have access to broadband internet, 77 percent have smartphones. This number could likely close the gap based on consumers who do not have a regular internet/cable provider and use their cellular data network instead.
Wired released an article a few years back stating that, by a small margin, more people had exclusively internet access than cable subscriptions.
People still watch television, but not as much anymore. Besides, usually it is cheaper to have a Netflix, Hulu, Amazon Video account and another streaming service of choice than to pay for basic cable. All three services add up to under $50 for their basic plans.
The death of cable is imminent. It is partially due to the resistance of adapting a new format. The entertainment industry is likely afraid of the overhaul and change switching to streaming based packages would lead to, but it is the only way they will survive the technology revolution television is currently undergoing.