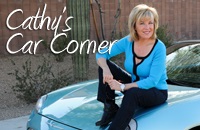 Here it is 2013; although the shapes and sizes have changed, Volvo's history of dedication to safety, environment and craftsmanship not only continue, but get better. Volvo is conjugated from the Latin word "volvere" which means "I roll!"
Recently I test drove the 2013 Volvo S60 T5 FWD and took it to the awards dinner for the Active Lifestyle Vehicle event. I was there with athletes who were reviewing various categories of cars, trucks and SUVs.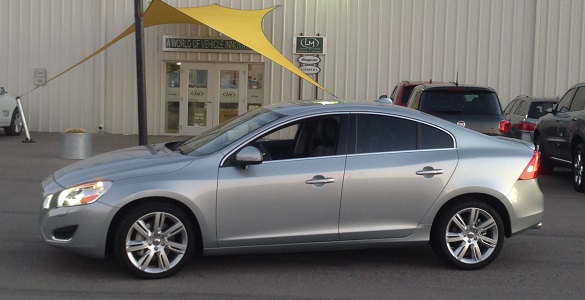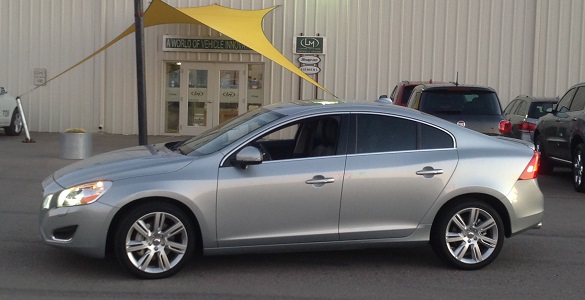 As I pulled up in the Volvo S60 T5 I heard one of the football players say… "What is that car she's driving?" That is the kind of reaction you get when you've not kept up with Volvo's exterior transformations and technology such as City Safety.
My ride was comfortable from both inside and out, but what impressed me the most was the get up and go when passing other cars and taking sharp turns within the Local Motors factory track. It felt like a race car with perfect balance, taking corners and stopping at the drop of a feather. If you haven't driven one of these new Volvos recently, you need to stop stereotyping the brand and their owners and try driving one. Not only is Volvo for active lifestyle owners and families, Volvo goes everywhere.
Miles Per Gallon – 21 City / 30 Highway Drivetrain: 2.5 liter turbocharged 5 Cylinder 6-Speed Geartronic Auto. Trans. W/Sport-Mode City Safety – Five 3-point safety belts – Sport Pedals Volvo – "on call" road assist – Navigation

For more details go to www.volvocars.us

Did you know that Volvo cars are 85% recyclable?

Who invented the three-point seat belt?  answer: Nils Bohlin, a Swedish inventor who introduced it to Volvo in 1959.

Prior to the three-point seat belt there was a lap type belt invented in 1885 that came with hooks and had to be latched to a fixed object. Thank you Nils!
I recently returned from the Scottsdale Polo Championships with their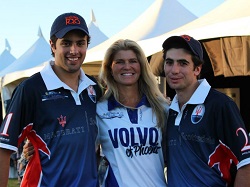 "Horses and Horsepower" event where Volvo of Phoenix was a sponsor. How cool to watch the polo players from all over the world wearing Volvo of Phoenix on their chests. Volvo held its hood high when parked next to Ferraris and Bugatti's. I met folks who were tailgating out of their Volvo's just 60 feet from the International Polo match field. Volvo is safe, sexy, sturdy, sophisticated, sleek, smart and sure to please on the road or in your garage. I see Volvo S60's rolling everywhere these days. If you meet an owner of one, just ask where they've been lately.

For more reviews go to twofortheroadusa.com and here on SmartFem.com