Fashion Runways Showcasing Diversity In A Big Way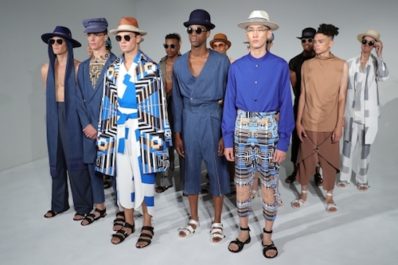 Every year fashion enthusiasts gather in the top cities around the world to get an exclusive first look at all the hottest designers' new collections.
From New York to Milan, the runways have long had a certain look. Tall, thin girls and muscular men were the typical build, and rarely did men and women of color get cast to walk in shows.
But this year fashion week was different. This year men and women of all ages, skin colors, and genders showcased their talents as they wore the best of the best in high-end fashion.
For the first time, every major designer had a woman of color walk in their show, according to USA Today.
And many designers used their influential fashion to make loud and bold choices concerning politics and the current social climate.
Christian Siriano's show insisted "people are people," and Marc Jacobs gave his statement against appropriation. Various designers including Michael Kors showcased body inclusivity by casting women above the standard sample size.
Perhaps most exciting were the three new faces to walk in New York Fashion Week, all who are transgender models. Casil Macarthur, Avie Acosta and Stav Strashko walked during the high-fashion shows, according to Vogue Paris.
The refreshing change of pace is welcomed by many in the fashion community, especially since it's long been criticized for discriminating against men and women of color and plus sizes.
Many women who don't fit into the standard sample size, usually a two or four, are considered plus-size models in the eyes of high-end and couture fashion.
In the US guidelines are set that require all designers to ensure their models are healthy, and in France legislation was passed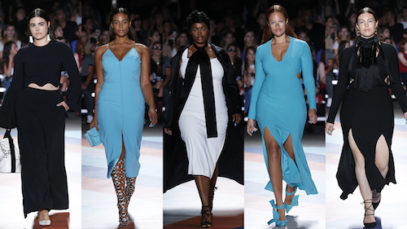 stating it's against the law to hire models below a certain body mass index.
The regulations and new laws hope to reduce the pressure and unhealthy habits many models adopt in order to walk in high-end shows.
But now with more designers encouraging all shapes, sizes and genders to walk for them, perhaps we will see a healthier image of the fashion world all together.